Join me for a
Vertical
Tasting
In the world of wine, a vertical tasting is one in which Wineaux's
compare and contrast the same wine produced by the same winery, but from several different vintages.
In our case, we'll be doing a vertical of Bogle's infamous Phantom.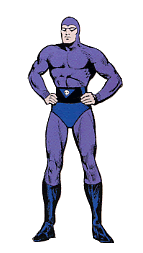 Phantom is a blend of Old Vine Zinfandel, Petite Sirah and Old Vine Mourvedre.
Old Vines are prized for their low-yielding, but very concentrated, clusters of fruit.
The Phantom is known for its rich, jammy, wine style.
We'll be sampling the  2005, 2006, 2007, 2008, 2009 and the new 2010 vintages to compare and contrast the differences in the wine that were produced by weather, vineyard, harvest and winemaking practices, as well as the effects of bottle aging over the last eight years.
We'll meet at a local restaurant, order our appetizers or dinner and taste our way through the vintages.
Everyone should bring TWO big ass glasses for comparison of the wines side-by-side.
Do NOT bring your own wine
(unless you feel like a white to break the monotony).
I will be bringing two bottles of each vintage of the Phantom ~ 12 bottles total.
This event is limited to 18 people to allow for adequate sampling and then re-visiting the wines at the end of the tasting.
Please bring $10 to offset the cost of the wine.
I thank you, and the Phantom thanks you, as well!