She's raised millions for her company, made women look better and feel more confident, and revolutionized the trunk show*.
(*and it's all about the undies)
Have lunch with 
Anna Zornosa
CEO of Ruby Ribbon
Attention! PAYMENT @ Eventbrite (ClickHere)

NOT meetup.com

Please RSVP on Meetup BUT if you haven't purchased a ticket, your seat isn't reserved! 
----------------------------------------
Anna is on a startup journey from dream to idea to business plan to company. Ruby Ribbon markets patented shapeware through combined trunk shows and e-commerce sites. Investors have flocked to Ruby Ribbon because of its clever niche and new approach.
You won't want to miss what Anna has to say!
Read about Anna and Ruby Ribbon in The Silicon Valley Business Journal.
Details:
10/15, Tuesday
12-1:30 light lunch and speaker presentation
Price: $35 WSLab Member, $40 Non-Member, $20 - Day Pass Co-Working 9-5pm
Date: October 15, Tuesday
Time: noon - 1:30
At:  Procopio, Menlo Park
Price: $35 includes talk and a light lunch
Non-members/@ the door: $40
(become a member on Meetup!
http://www.meetup.com/WomenStartupLab/ )
------------------------------------
About Anna Zornosa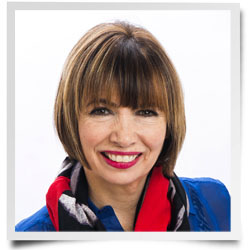 Anna Zornosa's career has included leadership positions at startups, as well as large public companies. She founded Ruby Ribbon in 2011 after being inspired to create a unique everyday shapewear apparel company, whose products are only available through social commerce. She serves as an Advisor to several other startups including: Trulioo.com, Motista, Inc, Glam.com, and Chloe & Isabel. Previously, she served as EVP of the Cobalt Group, Vice President, Yahoo!, Chief Marketing Officer, Knight Ridder Digital, and CEO, Topica, Inc. She has both a Masters and Bachelor's degrees from the University of Wisconsin, and lives in Burlingame, CA with her family.
------------------------------------
Our Awesome Generous Sponsor
Procopio is a full service law firm, with attorneys in the Emerging Growth & Technology Practice group representing start-ups at all different stages, from formation to exit.  Procopio's attorneys are dedicated to understanding the businesses and industries of their clients and collaborate with them to develop tailored, relevant business and funding strategies. Procopio is one of the largest business law firms in California.
http://www.procopio.com/attorneys/roger-c-rappoport