Interested in how to take photos that are more likely to be shared online? Or interested in how to cultivate a brand image based on the photos that your project/enterprise posts online?
Oliver Lang (Oggsie) is a man who has built his career on it. With 195,000 followers on Instagram, Oliver will be sharing his expert tips with you on mobile photography.
Mobile photography is the most personal and powerful form of photography ever. Anyone with a camera phone and a Internet connection can leverage the potential of mobile photography in their personal and professional life.
Young entrepreneurs need to know how to best produce real time images that represent them, and their beliefs. Visual communication is immensely powerful in informing and motivating people from anywhere and at any time. Young entrepreneurs should also understand the cultural impact of mobile photography.
By the end of the workshop attendees will have learnt:
The four C's- Content, Composition, Context and Connection. All are essential components for the ability to photograph and share with purpose.
Workshop Details
WHAT: Mobile Photography
PRESENTER: Oliver Lang (Oggsie),
WHEN: Tuesday, 6 – 8pm, March 5th.
WHERE: Vibewire Hub, 525 Harris Street Ultimo 2007.
COST:
To book tickets click HERE
About the Presenter: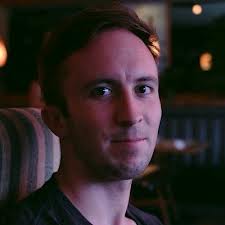 Oliver Lang is a photographer who has used a camera phone for several years. His mobile phone images have been show in exhibitions and press both locally and in Europe and North America. He currently teaches mobile photography courses at the Australian Centre for Photography, Museum of Contemporary Art and also the Art Gallery of New South Wales. He volunteers his photographic and cultural skills with Earth Hour Global and the National Centre of Indigenous Excellence. In 2011 he was a founding member of the Mobile Photo Group, and curated a exhibition of mobile photography for the Head On Photo Festival. Oliver is interested in the growth of participatory photography and the innovations that the connected culture of mobile photography is driving. He believes that more than ever before, photography is about a community and a culture, rather than the camera. Oliver's images are available for viewing on his Instagram, Eyeem and Flickr accounts under the username oggsie (@oggsie).