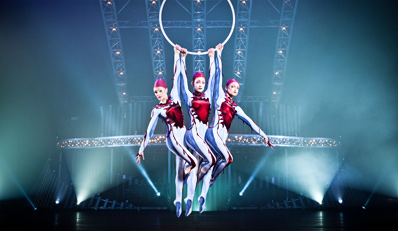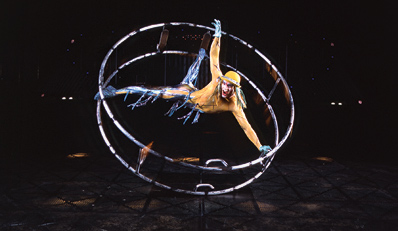 The Oregonian says "Quidam" is "considered by many to be one of [Cirque du Soleil's] masterpieces."
Highlights
The Boston Globe calls "Quidam" by Cirque du Soleil "an adventure of aerial imagery"
Get tickets to see the show in Orlando before the general public
This offer is valid on all performances and seating levels
Choose from all seating sections at UCF Arena May 15-19
*Update Feb. 26:
The Travelzoo presale is over.
But here is the regular Ticketmaster website selling tickets:
http://www.ticketmaster.com/venueartist/279481/1149766?did=tzoopre
We've just started buying tickets, so do soThe website said we can't get group seatings unless the tickets are purchased all at once. We've just started buying tickets, so get yours ASAP so we can't be near each other. Hopefully some people will swap for us when there if needed.
I bought mine on the Lower Level, section 101, for $69.85 on Friday May 17th at 7:30.
Let's meet in front of the UCF Area doors at 7pm.
Make sure to have my number,
Curt[masked]