Dear All,
The idea is to go skiing for a weekend in Verbier - one of the best resorts in Switzerland (see photos below). Although everyone is welcome, and there are slopes for beginners, please note that Verbier is a station with lots of red slopes, black sloped or ungroomed slopes (advanced skiing) so be assured that this will be a sportive weekend.
My plan is to go skiing with a small (if the group is too big, then one has to wait all the time) group of people for most of the day on the red, black and ungroomed slopes. We can meet for lunch anywhere on the slopes and dinner we will have together in the mountain hut.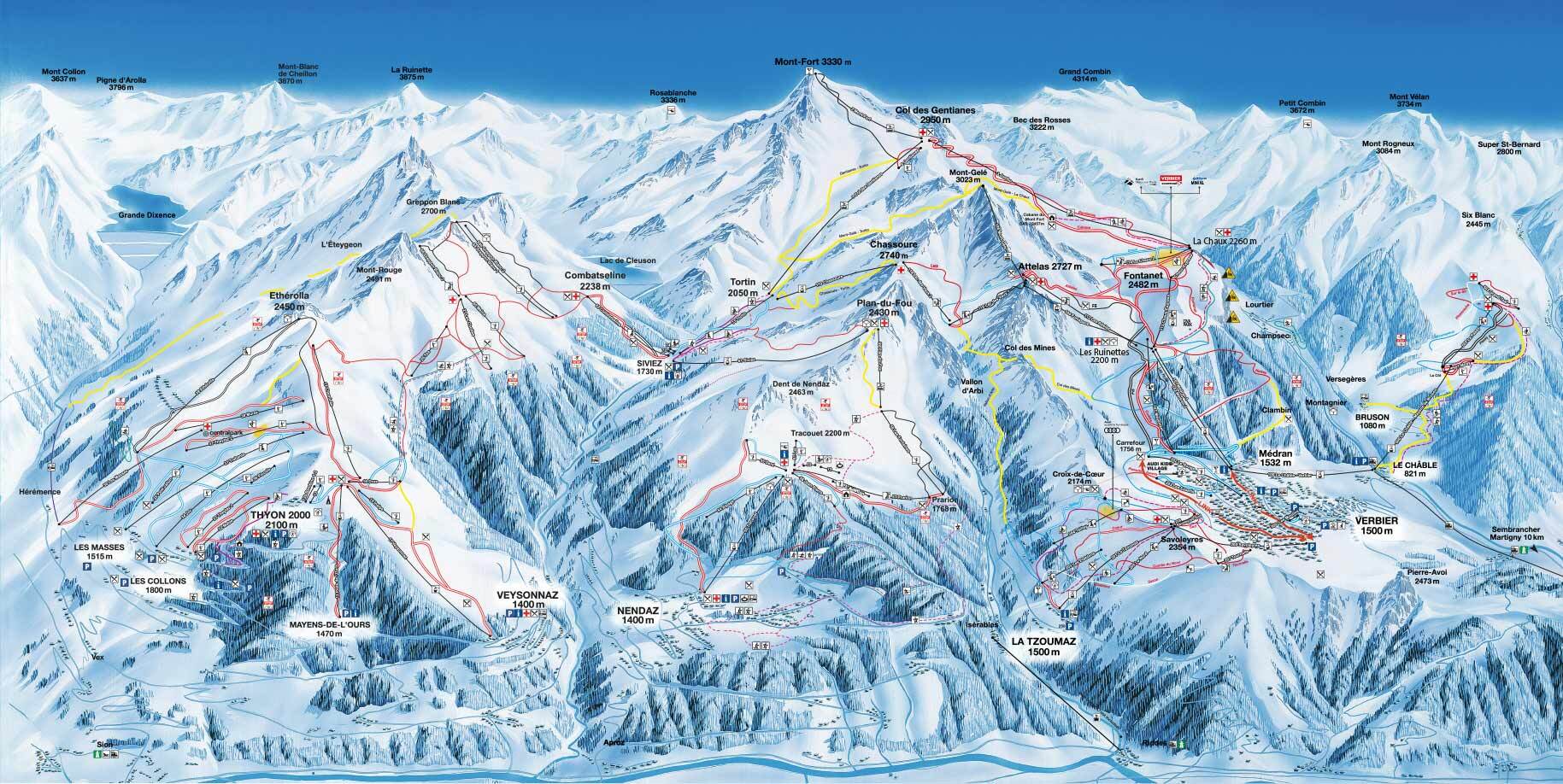 As you will certainly understand, group bookings in winter needs to be made quite some time in advance. Since I do not want to take the financial risk of booking a whole hotel and then nobody shows up, I will only make a booking for confirmed payments.
Therefore in order to secure our place as a group, can I please ask you to make a transfer to my bank account by December 20, 2013 at the latest. As soon as the payment is received I will obviously update the Meetup site. If there is little interest for this activity, I will cancel this trip.
The price per person per night (including breakfast) is 70 francs.
My bank details:
Account number[masked]A 
BIC: UBSWCHZH80A 
IBAN: CH[masked] 8940 A 
Patrick Wellens
8045 Zurich
IMPORTANT
·  In Verbier village there are various ski-shops, so for those who want to rent skis/snowboards/snow-shoes etc. this is all possible.
·  Everyone is responsible to buy their own train/bus tickets – I only make the group reservation (so that we have space).
·  Please note that everyone is responsible for his/her own acts. It is up to each individual to take out appropriate insurance (off-piste, rescue, hospitality, third -party liability etc.) and by no means this organizer can be held responsible in any way for organizing this ski-weekend.
·  Reservations are made on a first come, first serve basis. Rather than the date someone clicked yes on the Meet-upsite, the date of payment will be considered.
·  There are no refunds. In case you cannot make it, someone else can take your spot till 1 week before departure. To avoid that continuous changes are being made till the last moment and I have to communicate these changes continuously to the hotel and change the room mix, a flat amount of 10CHF will be charged for any changes during the last three weeks prior to the trip.
·  You do not need to bring along sleeping bags, blankets etc. however you need to bring along a towel.
Please also note that the mountain hut is situated quite high (between La Chaux and Les Gentianes), i.e. 2600 meters and the last cable car going up is around 4pm. It takes about 4 hours by train from Zurich so this means that in order to get there you will have to leave zurich around noon.
Alternatively we can also all leave together on saturday morning and take an early train at 6am, get there at 10 am and start skiing at 10.15 am. For the moment I have booked the trip starting early saturday morning, but if some people already want to go friday evening, I am happy to do as well.
Looking forward to some great skiing,