Dear All,
The idea is to have another exciting weekend with fantastic views on the mountains and spectacular mountain lakes. The weekend will take place in Engadin and we will use Pontresina as our base.
Given that it takes several hours to get to this part of Switzerland / we will travel on Friday late afternoon or early evening.
SATURDAY
We will take the bus in Pontresina at 9.05 am and arrive in Sfazu at 9.40 am. From here we will walk 
SFAZU/LAGH DA SAOSEO/LAGH DA SCISPADUS/LAGH DA VAL VIOLA/PASS DA VAL VIOLA/RIFUGEO SAOSEO/SFAZU. Distance about 20 kilometer. Hiking between 1800 and 2400 meters. 6 Hours. 900 meters up and 900 m down. T2. This area of Switzerland is known for having beautiful lakes.
As we are entering into Italy, please bring an ID card along.
SUNDAY
After breakfast we will hike via Alp Languard to the Segantini hut at 2700 meters (about 3 / 3,5 hours). From here there are several panorama trails e.g. taking you to Muotas Muragl (2300 meters) from where you can take cable car down. For those who want to push their limits further, from Segantini it is possible to continue hiking to a hut at 3,100 meters. This hike is classified as T3 with two or three parts secured by cables. In the vicinity of the hut regularly ibex/steinbock are spotted. The hike is 1,400 meters up (from Pontresina to the top at 3,100 meters - for all others the hike is about 900 meters up). 
SATURDAY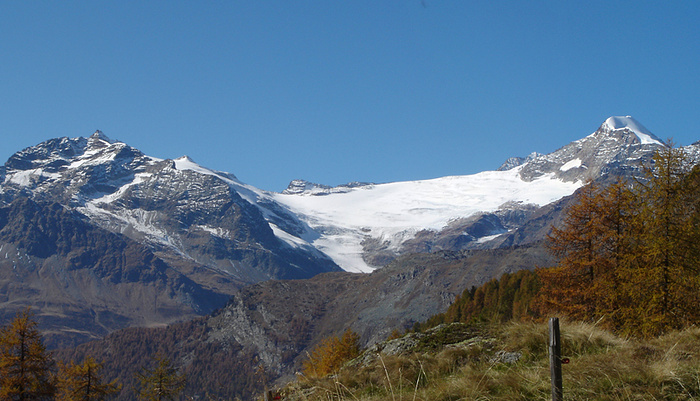 SATURDAY
Price is 120 francs per person and the price includes one night in half board (dinner included on saturday, no dinner on friday evening) and two nights accommodation- drinks are not included.
If there is no or little interest, I will cancel this activity. I have taken an option for 25 spots - which I like to confirm as soon as possible. Therefore it is there is interest, please transfer the money into my bank account as soon as possible (by August 8) Ideally I would like to finalize the booking on August 9.
The date of payment received will be used as a basis for allocating spots - whether or not you clicked yes on Meetup before is irrelevant. Of course when you are coming please click on yes. I will create a waiting list, but again whether you are on or off the waiting list is irrelevant - only the date of payment counts. I will regularly update all of you as to whom I received the payments from.
My bank details can be found on the Meetup activity - July 19 - Wallis hike. 
IMPORTANT 
* The organizer is not responsible for any bodily injury or other accidents that might happen during the hike. By signing up on this activity, the participants agree that the organizer will not be held responsible in any way. Although the hike is not complicated, it is each individual responsibility to ensure that they can do the hike and check out the trail.
* To bring along : hiking boots, rain gear, headlamp, water, snack, lunch ( I suggest we take lunch on the trails), smile, positive attitude, suncream, towel
* In case there is lots of rain, storm or foggy etc. then of course this hike does not take place
* In case you can not make it, there will be no refund - you are entitled to find a replacement. 
* Given that this is a somewhat longer hike with overnight stay, I will limit the number of participants. 
* There will be NO refunds. The prices mentioned above are valid till August 8, afterwards an additional fee of 20 francs will be added to deal with last minute administration charges.