Well, since the weather is so nice right now, why not go for a hike tomorrow?
The trek I've chosen is so beautiful that the Swiss call it the Fünf Stern Wanderweg, (the 5-star trail). The official description of this hike says this:
"There are many valley walks, but Diemtigtal from Oey to Schwenden is unique and deserves the highest award. The path follows the Filderich and Chirel valley streams and takes you through forests and meadows.
The pleasant coolness of the woods in high summer alternates with meadows filled with flowers when you walk along the bubbling mountain streams, which are crossed by eleven bridges. Along the route you can read about legends and historical events which took place in the valley."
http://st.stnet.ch/offersstatic/images/45282-sd.jpg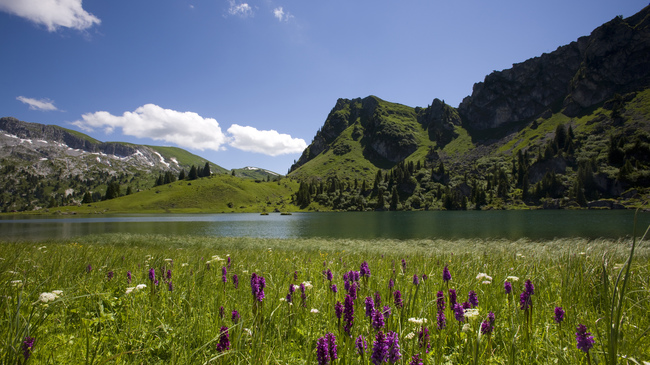 Sounds pretty good :)
Key hike information

- Hike is 16km long
- Easy-medium fitness required
- Not suitable for prams or kids under 8
Schedule
- meet at HB at 7.45am under the Blue Angel
- 08:08 - 08:58 - Zurich HB - Bern (pl. 15)
- 09:04 - 09:31 - Bern - Spiez (Pl. 5)
- 09:36 - 09:45 Spiez - Oey Diemtigen (pl 2/3)
- 10:00 - 14:30 HIKE
- 14:43 - 15:14 Bus 260 Grimmialp - Oey-Diemtigen
- 15:31 - 16:20 Oey-Diemtigen - Bern
- 16:32 - 17:28 Bern - Zurich HB
(If we make good time its possible to shift the return journey an entire hour earlier)
Please bring
- Sturdy walking shoes
- Sandwiches
- Plenty to drink (it's forecast to be 26 degrees)
- A smile!