Zurich Expats 2012 Seefeld Drinks
every Saturday evening@ 20:00
- Goethe Bar, Goetherstrasse 10, 8001 Zurich (Trams 2 or 4 to Opernhaus), Zurich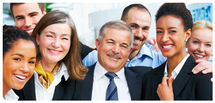 If you are looking to expand your social circle and make the most out of living in Zurich then you should come and join us. We meet regularly to share a few drinks, have a chat and have a good time. This group is about meeting new and interesting people in an informal and friendly environment - away from the crowds. Come on your own, with friends or with a 'significant other' - its up to you - but you will always be made to feel welcome! There are always around 50 frequent fellow Zurich eXpats that do not sign up here.
If you are new please come early as this represents the best opportunity to meet people as it gets very busy as the night progresses and we end up taking over the whole Bar! Look for person tagt with Zurich Expats 2012 Buttons they w ill introduce you if wanted
in weekly turn we will have Karl, Lizzy, John and Ian.
You will have great fun at this event and will also meet lots of interesting and amazing people from all over the world! if you want to see who is coming to than look on
http://www.meetup.com/Zurich-Expats-2012-Event/events/63250892/
and get signed up as well so all can see who come to the event
Until Saturday!......
WWW.BRASSERIE-SCHILLER.CH
Tel: [masked]