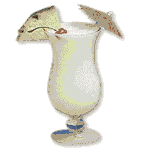 HOW OFTEN DO YOU GET FREE DRINKS?
BETWEEN 4-8 THIS FRIDAY NIGHT YOU'LL GET 3 FREE DRINKS AT THE NORMANBY AND FOR EVERY 20 OF US THAT COME, THEY GIVE US A FREE FOOD PLATTER CHUCKED IN TOO!
ON ARRIVAL, YOU'LL NEED TO SEE THE HOST/ESS AT THE FRONT OF THE BASEMENT BAR AND THE'LL GIVE YOU A DRINK CARD FOR YOUR 3 COMPLIMENTARY DRINKS!
JUST SAY YOU'RE THERE WITH THE 'ALL MY FRIENDS' MEETUP GROUP.
SEE YOU THERE!
COST: $2 FOR ALL NON-VIF MEMBERS PLEASE