Exploring a SPIRITUAL HYPNOSIS
with Doug O'Brien and Dr. Laurie Nadel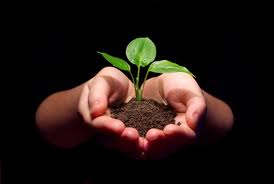 I heard an Intro talk from Doug & Laurie and it was very informative and interesting.
Joel - Mind & Body Hypnosis
--------------------------------------------------
Learn how the practice of Hypnosis can also be a Spiritual Practice.
With Doug O'Brien and Dr. Laurie Nadel
Here's just some of what you will learn:
• Rainbow Bridge: imagery for reaching higher spiritual realm
• Meeting your higher self/angelic guide ) asking higher self/angelic guide a question about your spiritual purpose in this lifetime
• Journey to Hall of Akashic Records a) to enquire about a past life or to see how one is spiritually connected to someone in this lifetime
• Past Life regression….using Time Line ) to get insight into a pattern in this current lifetime ) to find a relevant past life that is a karmic counterpart to this lifetime
• Healing ancestral wounds ) Inviting higher self or spirit guide to find the source of a wounded belief/emotional pattern in a past generation…and healing the ancestral wound.
• Hall of Akashic Records a) journey with spirit guide to see one's future in this lifetime
• Future lifetime progression with spirit guide
• Logotherapy…developed by Viktor Frankl in "Man's Search for Meaning." Applying spiritual knowledge to create more meaning and purpose in this lifetime
• Communicating with Angels and Ascended Masters
Go to www.ericksonian.com for more info or to register.
LOCATION: Classes will be held at the TRS Suites, 40 Exchange Place, New York City
DATES: Saturday and Sunday April 27 & 28, HOURS: 10AM til 6PM
$495.00