50 Km – 7:00AM; 35 Km – 7:30AM;
22 Km – 8:00AM; 12 Km – 8:30AM
Cave Creek Regional Park, Cave Creek, AZElephant Mountain is the sixth race in the Desert Runner Trail Series
 = 35km, 
 = 50km
Quick Links: Race Info | Registration | Course Info | Results | Photos | Race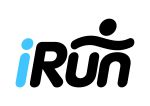 Bib/Shirt Pickup
Thursday, February 20
Packet Pickup 4:00-7:00PM
Group run 5:30-6:30PM

iRun Phoenix
4730 E. Indian School Rd. #125
Phoenix, AZ 85018
(602)[masked]
-or-
Saturday, February 22
Race Day Pickup 6:00-8:15AM
Cave Creek Regional Park
Aid Stations
Aid stations every 2-5 miles including water, electrolyte drink, sweet snacks, salty snacks, and fruit. Please plan to run with at least one bottle of water. Aid Station Helper Sign-Up Form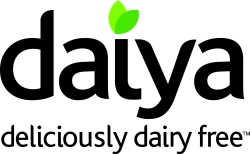 Our finish line aid station will feature hot food made with Daiya Cheese.  Daiya cheese melts, stretches, and tastes just like dairy-based cheese! It is free of dairy (casein and lactose), soy, gluten, eggs, rice, peanuts, and tree nuts (except coconut oil). If you've never given Daiya a try, you'll have your chance at Elephant Mountain!
Race Perks
Gender specific cut race shirt
Chip timed race results displayed at finish line
Scenic and challenging course on desert trails
Well stocked aid stations every few miles
Post race food (bagels, fresh fruit) & socializing
Crews & Pacers
Crews are welcome to support runners at the start/finish line at the Ramadas 2 & 3 as well as at Spur Cross Aid Station (12 mile / 30 minute drive).  Pacers are permitted on the final 12Km loop for 50Km runners.
Awards
Awards to top male & female finishers at each distance. Winners of the 35 km and 50 km races will earn free entry into the DRT Series Championship in March at Mesquite Canyon. All finishers will receive a commemorative pint glass.
Volunteer Helpers
If you would like to help at an aid station please sign up here: Elephant Mountain Volunteer Form
Online registration closes on 2/18 at midnight. Registration available after at packet pickup and race day.
Cut-Off
9 hours for the 50km (4pm).  All 50km runners must be leave on their final loop by 2pm (7 hours into the race).
Course Detail (Maps, Elevation Profiles, GPS Tracks)
50K | Elevation Profile | GPX | KML
35K | Elevation Profile | GPX | KML
22K | Elevation Profile | GPX | KML
12K | Elevation Profile | GPX | KML
*Note on GPX files: Right click and select "Save link as…" to download GPX files. GPX files may be opened by downloading the demo version of TopoFusion for free.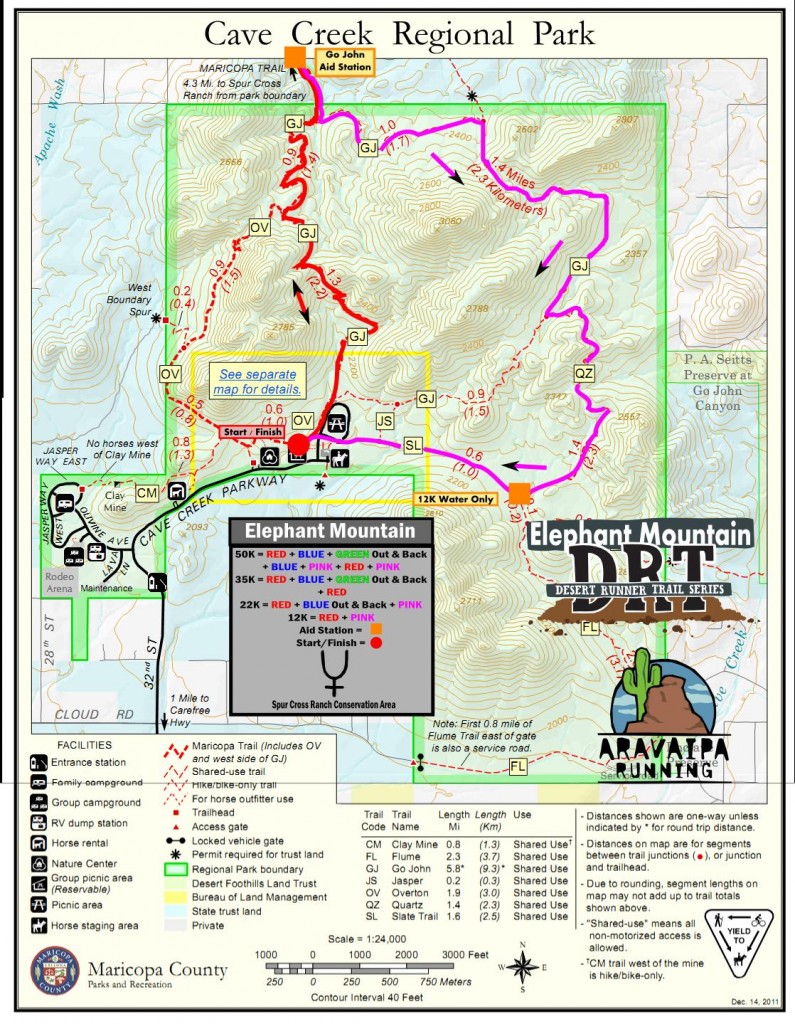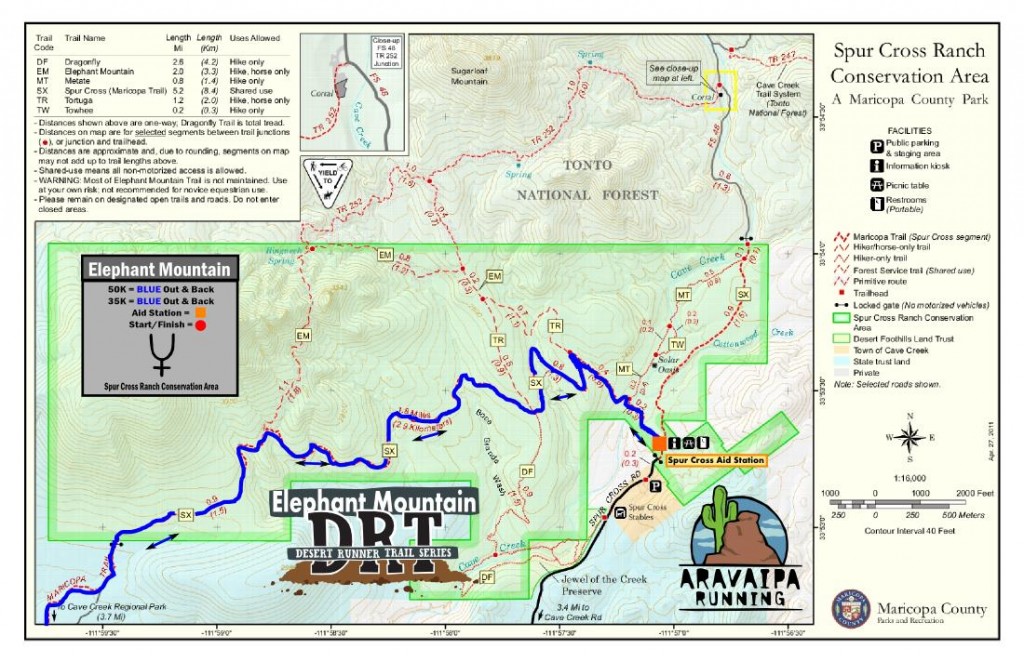 for Race Day Results
2013 | 
| 
 | 
Cave Creek Regional Park37019 North Lava LaneCave Creek, Arizona 85331
1.
 Head 
north
 on 
N Tonalite Dr
 toward
Mountain
361 ft
2.
 Continue straight onto 
Mountain
0.2 mi
3.
 Turn right onto 
E Cave Creek Pkwy
0.9 mi
4.
 Continue onto 
N 32nd St
1.7 mi
5.
 Turn left onto 
Carefree Hwy
Course Markings
The race courses will be well marked with orange plastic ribbons with black polka dots. Trail junctions and turns will be well marked with colored laminated signs. Please pay attention to these signs at each junction as there are multiple race distances and race courses! Course signs will correspond with your race's color (12K = Blue, 22K = Green, 35K = Yellow, 50K = Red). In addition, blue & white checkerboard plastic flagging will be hung to designate non-race or "WRONG WAY" trails. All runners are responsible for understanding the layout of the courses. Please familiarize yourself with the course maps on our website prior to race day and/or print a map to bring along with you.
The start/finish line is located at the Group Picnic Area. Overflow parking will be available at the horse staging area parking lot  or around the Tonalite Drive Loop approximately 1/4 mile from the start/finish area.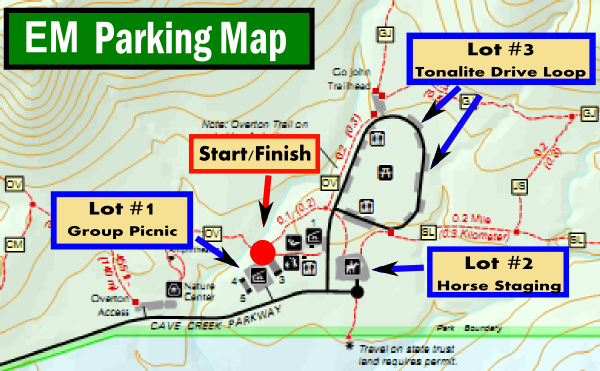 Camping
Cave Creek Regional Park offers a campground with 38 individual sites and a group camping area. Each site has a large parking area to accommodate up to a 45′ RV and is a "Developed Site," with water and electrical hook-ups, dump station, a picnic table, a barbecue grill, and fire ring. Cave Creek Regional Park provides immaculate restrooms with flush toilets and hot water showers. All sites in the campground may be reserved online at http://www.maricopacountyparks.org/.
Camping Fees
Directions
From central Phoenix, take I-17 north to Carefree Hwy (SR 74). Exit Carefree Hwy. and travel east to 32nd St. (7 miles). Turn north on 32nd St. to the Cave Creek Regional Park entrance.