For our inaugural wine.coop (click on this link for more info) event we are featuring the extraordinary new releases, library gems, and barrel samples crafted by Bryan Harrington (adjacent, pouring at the Ghiradelli Uncorked! event) and presented during Harrington winery's (also a link) spring open house.  The winery is located in San Francisco's industrial India Basin south of Dogpatch just off of 3rd St., three blocks from a light rail station.
In place of the tasting fee, shares in wine.coop are being offered for $10 allowing members to purchase Harrington wines at a special member discount rate of 25% off, with the discount potentially going even lower--"prices drop as more members shop".
Everyone attending must pay $10 at the door which will either go toward the purchase of a share in wine.coop or the tasting fee.
The focus of this spring  winery open house event will be on recently bottled 2012 white wines. Mr. Harrington will be pouring the following wines along with light appetizers.
Fiano Luna Matta Vineyard, Paso Robles, 2 wines, sulfite and no-sulfite 

Fiano Fratelli Vineyard, Santa Clara Valley
Chardonnay Bald Mountain Vineyard, Santa Cruz Mountains
Muscat Canelli Fratelli Vineyard, Santa Clara Valley
Pinot Noir SVD wines from Wiley, Stori, Thompson Vineyards
Nebbiolo Luna Matta/Berardo Vineyards, Paso Robles
Negrette Calleri Vineyard, Cienega Valley, barrel sample
Trousseau Siletto Vineyard, Cienega Valley, barrel sample
Teroldego Fratelli Vineyard, Santa Clara Valley, barrel sample
Charbono Fratelli Vineyard, Santa Clara Valley, barrel sample
Lagrein Berardo Vineyard, Paso Robles, barrel sample

Carignane Lovers Lane Vineyard, Mendocino, barrel sample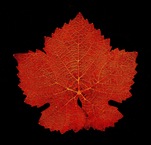 MORE ABOUT THE NEW WHITE WINES
Two 2012 Fianos hail from the organically-farmed Luna Matta Vineyard in Paso Robles; the Terrane version – as always – is bottled without sulfites. Remarkably different wines. Come compare and contrast.
A third '12 Fiano sourced from the Fratelli Vineyard will also be offered. This is the same vineyard source as the 2011 Fiano which roused a bit of a fan base last summer. A rich wine with clear aging potential.
White Burgundy fans will appreciate the new 2012 Chardonnay from Bald Mountain Vineyard in the Santa Cruz Mountains. The vineyard is situated on a rare limestone outcrop and the effect of the white stony soil is evident in the crisp, lively flavors of this no-oak Chardonnay.
Besides being a source for Fiano, the Fratelli Vineyard has also become one of Bryan's favorite vineyards for "oddities" like Teroldego and Charbono, so he went all-in on a Muscat Canelli as well. A wine with spicy, seductive aromatics, Muscat is one of the oldest and most exotic of the cultivated grapevines. With such beguiling perfume, it is easy to understand why this grape has been around so long.
_____________________________________________________
For information on our consumer buying cooperative, go to, yes, http://wine.coop .