Tickets now on sale at uxformobile.eventbrite.com. Tickets must be purchased on Eventbrite in order to attend this event. 


With 1.75 billion people globally on a smartphone, a well-designed mobile site or app is more valuable than ever. 
On June 4, 2014, Andi Galpern will teach you common mobile interface design solutions to improve your product's performance . 
You will learn:
• The latest trends in mobile design
• Valuable design patterns for primary and secondary navigation, search, sign-up forms, transitions, buttons and more.
• Common mobile design flaws and how to fix them
• Tools for previewing and testing mobile sites
• and more!
About Andi Galpern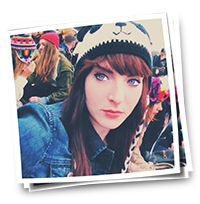 In 2008, Andi ditched her corporate advertising design job to relocate to San Francisco – a world where developers and designers transform ideas into life-changing products.
For the past 8 years, Andi designed various web sites and mobile apps for large corporations, startups and small businesses. 
Follow @andigalpern on Twitter.
We proudly thank our sponsors: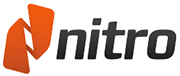 Food, beverages and hip venue sponsored by Nitro.
Nitro is hiring! Check out their available jobs.

Nitro is changing the way the world works with documents. From the desktop to the cloud, Nitro makes it easy to create, edit, share, sign and collaborate – online or offline. The goal: make businesses more productive. More than 400,000 businesses run Nitro, including over 50% of the Fortune 500. Australian-founded, Nitro is headquartered in downtown San Francisco with offices in Melbourne, Australia; Dublin, Ireland; and Nitra, Slovakia. 

Ticketing and community sponsor and partner.
Eventbrite is changing the way people get together. Join them!
*All tickets are non-refundable. 


------