MainStreetChamber Charlotte and The Home Depot - Pineville have partnered together this month to bring our local businesses MainStreetChamber Charlotte's Signature Event; "Speed Networking for Lunch"!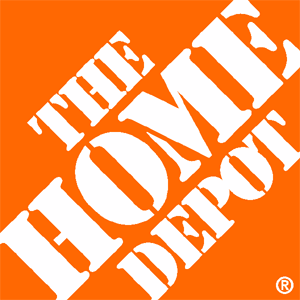 Please join us for this very special Business Networking Event that is all about helping you - build your brand, promote your business and increase your referral network.
Shift your month into high gear as you meet with like-minded business owners who share common goals over bite to eat during this afternoon networking event. We will cap the event off with some very lively and structured Speed Networking.
Our signature MainStreetChamber Charlotte networking formatted specifically to assure a solid foundation of immediate connections which enable you to quickly build a solid book of business through networking referrals.Bring plenty of business cards because you will be working through networking at this event and you do not want to miss out on potential connections.
Our first priority at MainStreetChamber Charlotte is to help you increase your circle of influence within your referral business network and so our attendees always feel their time was well spent.
Don't take our word for it!  Check out our Testimonials! - http://mainstreetchambercharlotte.org/events/event-testimonials/
We are averaging 30 to 40 new and returning networker's (and growing) at these events, so don't let the RSVP's fool you. We guarantee you will meet at least 5 to 10 people you did not know before.
You will also discover fabulous freebies and affordable ways to Promote your business through your membership with MainStreetChamber Charlotte.
Your Vison is Our Focus! Don't miss this exciting event!!
This event is FREE to members of MainStreetChamber Charlotte
Basic Membership to MainStreetChamber Charlotte is FREE.
CLICK HERE to join today.
Non-members will be charged a $5.00 entry fee at the door.
Entry fee will be waived for those who join MSCC the day of the event.
*********************************************
The Home Depot - Pineville aka "The Rock" is the first Home Depot in  Charlotte.  Be sure to check out the DIY Workshops on the weekends as well as DIH Ladies' Night Workshops on the third Thursday of every 1`q1qmonth and Kids Workshops each held the first Saturday each month.
*********************************************
Registering will help increase your visibility.  Register now to build your brand!
Interested in promoting your business by providing a doorprize?  Contact [masked]