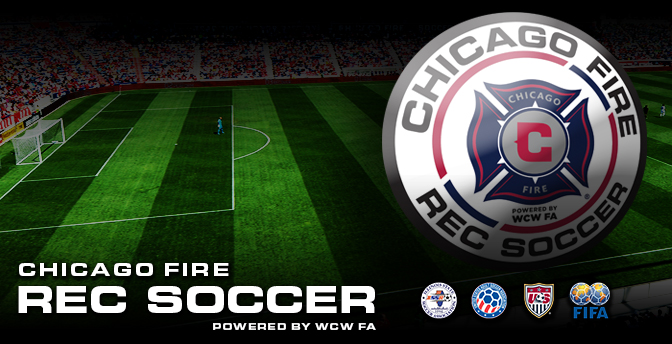 Every Sunday, Chicago Fire Rec Soccer hosts a coed 7v7 league at Rauner YMCA indoor turf field located at 2700 S Western Ave.
This is your chance to play in a quality league, with referees, a regular team, standings, etc. But you only have to pay week by week, NO COMMITMENT! If at any point you'd like to join the team permanently, we will pro-rate the fee for you and reduce the available spots by 1.
Important details:
This is a league, not a pickup game. Please treat the referees, your team, the opposition and our staff with courtesy and respect at all times.
There is a one time fee at your first game of $20 for a CFRS membership to cover insurance and admin costs. It is valid for a whole 12 months and across all of our leagues. If you already have a membership (purchased in the past 12 months, then you are set).
Please bring a white and a black t-shirt to the game.
Shin guards are a must.
Game halves are 25 minutes.
Hope to see you out there soon - this is your last chance to get some indoor soccer in before the league head outdoors again in the Spring. Happy soccer!