Welcome to the Harvard Pluralism Project-recognized "transbelief reasoning dialogue" group, The Circle of Reason, and our local Minneapolis chapter's 25th Transbelief Dialogue & Nature Walk -- where we follow Aristotle's path of peripatetically discussing our differences. It's been called "Mindwalk + My Dinner with Andre!" This time, we'll meet at Minnehaha Creek's Longfellow Gardens! We'll stroll around Twin Cities nature-lovers' favorite "urban creek" and its flower garden, while hearing each other's perspectives and worldviews through reasoning dialogue. This Meetup is part of our group's recurring forum, The Dialogium, for facilitative, reasoning dialogue between FMCOR's very different folks!
For our Dialogium 25 along the paths of Longfellow Gardens and nearby Minnehaha Creek, we'll offer and discuss our individual perspectives on a topic suggested by an FMCOR member, to commemorate & memorialize the sesquicentiennial (150th) anniversary of the war between the Dakota Nation and the 4-year old State of Minnesota:
"Native America"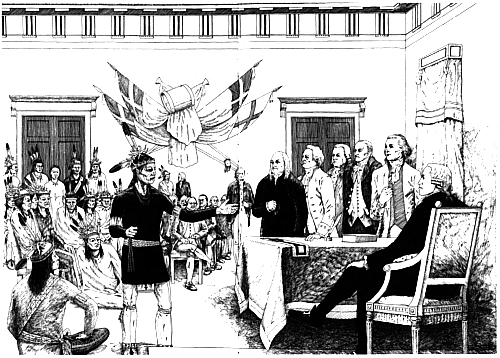 We'll Meetup at 2:00 p.m. Sunday, August 5 in front of Longfellow Gardens. Dress to hike for our mid-summer Nature Walk-and-Talk (Frank will bring bug spray, but predicts we won't need it because we'll be walking near only flowing water); on our Walk, we'll Talk on questions including these:
Was the first democratic government in modern times founded in America in 1776, as the United States? Or was it founded in the 1500's, as the Iroqouis Confederacy?
What Anglo perspective about Native Americans made "The Song of Hiawatha" by Henry Wadsworth Longfellow so popular in the late 1800s, but so reviled and ridiculed today?"

What was the true history of Hiawatha, Nokomis, and Minnehaha?

Were "Manifest Destiny," the "Indian Removal Act of 1830," and Native-American children's kidnapping for "missionary schooling" political necessities, or political conveniences?
Were the "Indian Wars," including Minnesota's own "Dakota War of 1862," started by Native Americans, or by the U.S. Government and Anglo settlers?

Were George Washington, Andrew Jackson and Abraham Lincoln great U.S. Presidents, or genocidal leaders?

Since they were granted U.S. citizenship in 1924, what allowed the resurgence of many Native-American tribes?
Was the 1960's American Indian Movement (AIM), founded in Minneapolis, a terrorist organization deserving of its conflict with the FBI, or was it an organization for civil rights and Native-American self-determination?
Was the "Indian Gaming Regulatory Act of 1988" a force for good or ill in the Native-American Nations?

Don't miss FMCOR's Dialogium 25, to tell us how YOU see the history of Native America!
Logistics: Let us know when you RSVP if you want a carpool ride.
After our 2:00-4:00 p.m. Walk-n-Talk around Longfellow Gardens and nearby Minnehaha Creek, those who've worked up an appetite will visit Parkway Pizza at East 45th St x 42nd Ave South!

We've tried to schedule this FMCOR Meetup on a Sunday afternoon free from major Meetups by other groups in the secular and religious Meetup communities, so please encourage members of your other Meetup groups to consider attending our Nature Walk & Talk -- the more different we are, the more enlightening our conversation!
Hoping to see (and hear!) you at our Dialogium 25 on "Native America" -- so RSVP "Yes" today! And if you have any Native American relatives, friends or neighbors, bring 'em with!

(When you RSVP, please tell us: 1) If you want a carpool ride to and from our Meetup & Dinner; 2) If you need monetary assistance to attend our after-dinner; and 3) If you have suggestions for a question you'd like FMCOR to discuss at a later Dialogium.)