Unfortunately babies and toddlers are not very good at fighting back.

Kenyan girls fight back against genital mutilation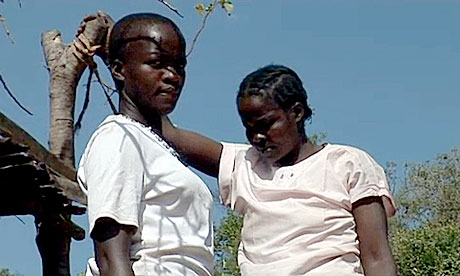 When two young women in rural Kenya refuse genital mutilation,
their rebellion could have high costs for them.
Photograph: Guardian

Read more...
Watch the video...
Post #: 84
I'm so lucky to be born in a culture where a man can start this discussion topic. Women in Africa don't get a pass on this, though, the problem is cultural and everyone is responsible. How can children fight this themselves?

We're regressing in this country, where some want to reduce reproductive rights, and the goal is to curtail birth control here as they have in Africa. Genital mutilation is at the bottom of this slippery slope. Too nutty, am I? You and I hope so, but I wouldn't bet the lives and liberties of our granddaughters, and that's what we do if we don't support and fight for women's issues. History shows patterns of enlightenment and regression. Let's climb out of the current trough.

I heard about it from Ayaan Hirshi Ali, so this discussion topic isn't really started by a man. It was the girls themselves who actually started it.