Project Management Fundamentals
Whether it is the project for Moon Landing, Martian Probe, Olympic Games or a new product launch, it is known that proper application of project management techniques can ensure set goals are achieved within set time and resource constraints. Successful companies such as HP, IBM and Motorola have long incorporated project management as essential education for its engineers and managers. Speaker Dr. Vincent Yip will combine introductory seminar information with hands-on planning/execution of a real project in class into an exciting and eventful half-day introduction to project management. Many top CEOs in IT and business world reckoned that implementation of project management best practices help to reduce costs, increase productivity and boost corporate competitiveness. Be the first in your organization to avail yourself to such an important aspect of management education! 
Key Concepts: 
•  General Concept of Project Management
•  Setting the Project Objective Statement (POS)
•  Planning and Drawing up the Work Breakdown Structure (WBS)
•  Project Scheduling and the Critical Path Method (CPM)
•  Lessons of Risk Management
Speaker: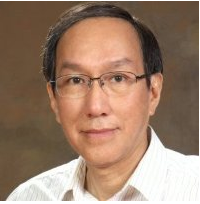 Dr. Yip was Visiting Professor at Northwestern University's Kellogg Business School in[masked] and recently he also served as Adjunct Professor of Business at University of San Francisco in 2002-2003.  While living in China between[masked], he worked as an entrepreneur as well as a trainer/consultant in project management, and he taught project management to some 3,500 engineers and managers of multinational corporations as well as Chinese companies.  He has been a qualified Project Management Professional (PMP) since 1998.
Currently he teaches "Project Management" and "Entrepreneurship and Doing Business in China" at Stanford Continuing Studies.
He has written three books on China and published numerous articles in technical as well as business journals. He presently lives in Fremont, California with his family, and regularly travels to China and East Asia to consult and teach project management.