Note: Tickets also available @ http://ceo62.eventbrite.com. Early bird ticketing price is good until February 11th.
---------------------------
Network with founders and entrepreneurs at the Empire State Building. This event features an open bar (beers, soda, Red Bull, etc) and startup mentors (i.e. investors, serial entrepreneurs, business advisors, etc).

Who should attend:

• Startups
• Entrepreneurs
• Small business owners
• C-level executives
• Business students
• Developers
• Service professionals
• Founders
• Event organizers
• Investors

Mentors
Nikhil Abraham is currently does Business Development for Codecademy, the easiest way to learn how to code. 
Previously, he worked on technology strategy projects for Fortune 100 firms at Boston Consulting Group. 
He got two scoops of graduate school with a JD/MBA from the University of Chicago, and during graduate school founded a YCombinator backed edtech company. He likes cocktails with chartreuse, and traveling on miles. Follow him on twitter @nikhilgabraham

Charles Birnbaum joined Bessemer in 2013 and is a Senior Associate in the New York office. He focuses on investments in the mobile & communications, financial services, and consumer web sectors.
Prior to joining Bessemer, Charles spent three years at Foursquare, a location-based mobile application company based in NYC.  As an early member of the Foursquare team, Charles helped create and bring to market some of Foursquare's first merchant-facing tools. He then became Director of Mobile & International Business Development focusing on carrier, OEM, and strategic partnerships and led the company's business development efforts in key growth markets such as Brazil, Russia and Turkey.  
 
Prior to Foursquare, Charles spent six years in Investment Banking and Equity Capital Markets where he focused on the Technology, Media and Telecom sectors and executed more than 50 equity and equity-linked public offerings. 
 
Charles holds an MBA from the Wharton School, an MA in International Studies from the Lauder Institute at the University of Pennsylvania, and a BA in History from Northwestern University.  - See more at: http://www.bvp.com/team/charles-birnbaum#sthash.GOVN9k2C.dpuf. Follow him on twitter @cbirn
Erica Duignan Minnihan is a Managing Director for DreamIt Ventures focusing on Community Development in the New York City region. DreamIt Ventures runs programs in Austin, Baltimore, New York City, Philadelphia and Tel Aviv. In the last 5 years, DreamIt has helped 127 companies and over 400 entrepreneurs turn their ideas into business. She is also Managing Partner of seed-stage investment fund Fortuna Ventures, which invests in technology-enabled early stage companies.
Prior to her work with DreamIt, Erica was Executive Director and a founder of STAR Angel Network, a membership organization for professional athletes and celebrities making investments in high growth potential, early-stage private companies. Erica was also the first Executive Director of Golden Seeds, a national early-stage investor group, where she managed deal sourcing and screening, due diligence, and investment processes for the group. Prior to joining Golden Seeds, Erica has held a variety of roles in the Investment Banking sector, working for firms including Cantor Fitzgerald, Citigroup and Credit Suisse.
Erica herself is an entrepreneur, having founded a beverage company that produces products for mothers focused on healthy lifestyles in 2009 which was subsequently sold to a consumer and media investment group. She has also worked with a variety of early stage and start-up companies providing expertise as a consultant for equity fundraising and general capital strategy. In addition, she has been a regular on-air contributor to MSNBC's "Your Business" and CNBC's "Crowd Rules" as a small business expert.
Erica received her MBA in finance and real estate with honors from Columbia University and a BA in Business Economics from the University of California at Los Angeles. She currently lives in Tribeca with her husband and 3 children. Follow her on twitter at @ericaminnihan

Sponsors
1-800Accountant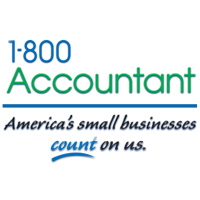 1800Accountant is the nation's leading business services and tax firm specializing in small business. Our team of CPAs, enrolled agents, and accountants is dedicated to providing live accounting help to small business owners. No impersonal software here. Follow us on Twitter @1800Accountant
Sourcepad
SourcePad - Built for entrepreneurs, by entrepreneurs.  Since 2008, we've helped 100 bootstrapped startups, small businesses, and venture backed companies turn their ideas into Web sites and mobile apps. Contact us today at [masked] or visit us at www.sourcepad.com .

BOAG | LAW, PLLC

BOAG | LAW, PLLC is a boutique intellectual property law practice that provides a broad range of services related to patent, trademark, and copyright issues for companies of all sizes.

David A. Boag, the founding principal of the Firm, practiced for over ten years with a large New York City  intellectual property firm  where he handled a wide range of technology-related intellectual property matters for a client base ranging from Fortune 100 multinational corporations to sole proprietors and inventors.  David's background in computer science and experience as a software developer give our practice a unique advantage when it comes to working with high tech clients. Visit us at www.boagip.com

Admission
• Early Bird - $10 (till February 11th)
• Regular - $20 (till 4 PM, February 19th)
• Last Minute - $30
* To sponsor this Meetup, email [masked].
* For volunteer opportunities, email [masked].
* Subscribe to NYEBN newsletter to be in the loop of startup events, deals, discounts and advice.