Saturday April 9th 8:00am – 5:00pm
I want to encourage all photography lovers in our group to check out this event by one of our user group speakers
Eric Sahlin
:
http://www.esimages.com/recent/special-advanced-workshop-architectural-photography-in-the-digital-age-with-dpa-instructor-eric-sahlin/
­
Eric will assemble the participants at his studio at
309 4th Street #108 Oakland, CA
. He will begin with a brief overview of the equipment and techniques used in the digital architectural photography. Then, the group will walk a couple of blocks to Old Oakland to take some shots of this historic district. The class will return to the studio at approximately 3pm to go over the day's results and make the digital adjustments in Lightroom and Photoshop.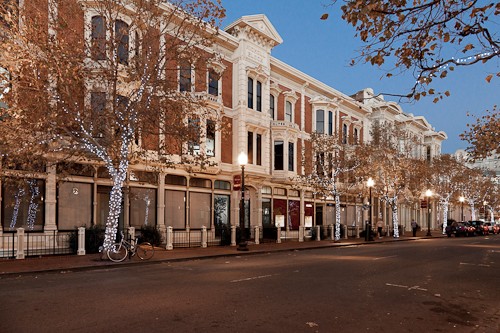 Carson Duper says:
March 6, 2011 at 2:43 pm
Eric's architectural work is superb. Take a look at the slide show on his website and I'm sure you'll agree. From upscale home interiors to aerial views of massive structures by helicopter, his eye for every element composing a great picture is simply one of the best. He is more than adept with the latest digital techniques, and he's a very clear, patient, and thoroughly methodical teacher as well. Highly recommended!