Looking for more information on how to fund your project or business? Want to learn more about Crowdfunding?
Join us for a night of cocktails and networking with 4 of the most innovative Crowdfunding platforms around! Come hear the founders speak about their platforms and then interact with them directly to discuss your new project/business that's looking to be funded.
There will be snacks, drinks, prizes, and mingling throughout the night!
MUST REGISTER THROUGH EVENTBRITE - Use Discount code "Crowdfree" to get free tickets (for the first 20 only) -
http://www.eventbrite.com/event/7085451777
You must be a member of this Meetup and RSVP on Eventbrite.


Smallknot - is a community crowdfunding platform for small businesses. We map crowdfunding onto the real world -- your neighborhood. By combining local finance with barter, we roll funding, loyalty and word-of-mouth marketing into a single, simple platform. Through our partnerships with lenders, we use community capital and engagement to unlock loans otherwise not available to small businesses.

Jay Lee (CEO) will be addressing the crowd and fielding questions from the audience.

Funding Community - is the first US crowdfunding platform for small business loans. They allow any individual from almost every state to make a small business loan. Lenders receive principal and interest every month as well as "rewards" like store discounts from the borrower, which are designed to encourage lenders to become customers of the business. Meanwhile, the rewards provide an extra incentive for lenders to make each loan. All Funding Community loans include a personal guarantee and a security interest in the borrower's assets. Interested small business borrowers and lenders can sign up at https://www.fundingcommunity.com and start borrowing and lending today!
Alex Binkley is CEO and Co-Founder of Funding Community, the first US crowdfunding platform for small business loans. Alex is a graduate of Harvard University and Boston University School of Law. Prior to founding Funding Community, Alex was a Senior Associate at Wilmer Cutler Pickering Hale and Dorr's New York Office focusing on startup and securities law. Before practicing law he worked for and ran numerous small businesses.

Return on Change ("RoC") - was created to make crowdinvesting a readily available and accessible method for high-impact startups to raise capital. RoC's mission is to bridge the gap between innovation and business by providing an online medium by which startup companies can connect with passionate investors to pool capital through crowdsourcing.To maximize the impact of crowdinvesting for startups, RoC focuses on companies in the Tech, CleanTech, MedTech, and Social Venture industries.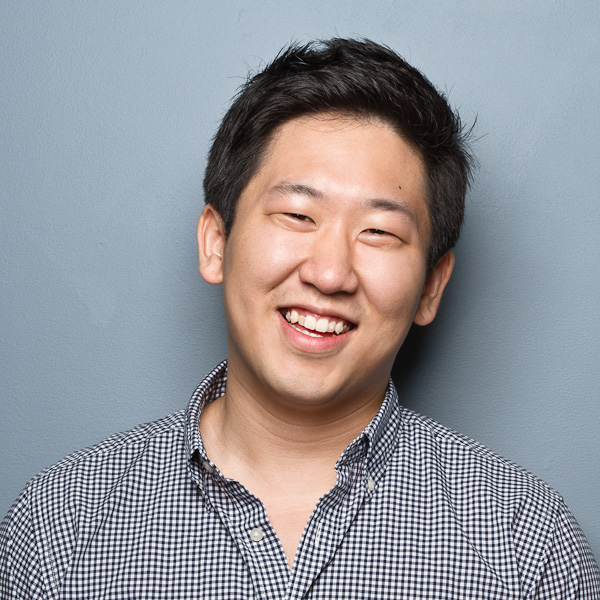 Sang Lee is the founder and CEO of Return on Change, the next generation's crowdinvestment platform for high-impact startups. Through his work, Sang strives to educate both entrepreneurs and investors about crowdinvesting's immense potential to provide startups with access to critical early stage capital as well as everyday investors with opportunities to become involved in the most disruptive companies. Under his leadership, Return on Change has established itself as a thought leader within crowdinvesting discourse.

You can follow Return on Change on twitter @RoCSpeaks.

Crowdzu - is the first integrated marketplace for entrepreneurs and creatives. As a one-stop shop, at Crowdzu businesses and individuals can crowdsource all their design and branding needs, raise money through crowdfunding, find product placement deals in film and television to promote their products and services, and much more.


Stella McGovern - After several years of working in technology in hardware support and as a client/server application developer, followed by stints in marketing and as a brick & mortar business owner, Stella McGovern decided to follow through on her entrepreneurial instincts and co-founded Crowdzu in 2012. She has also been a core team member of WILLiFEST since its inception.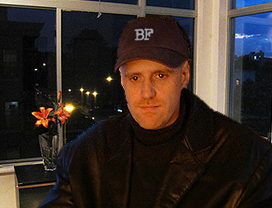 Michael Helman - has held the role of producer or director on three feature films, television series, an animated web series and dozens of music videos. Include his work as a video editor and he has been responsible for thousands of hours of programming. He was also a pioneer in the use of non-linear editing technology. In 2009, Michael founded the Williamsburg International Film Festival and WILLiFEST, a diverse arts-based festival located in the Williamsburg section of Brooklyn which has grown into one of the largest festivals in New York City. In 2012, Michael co-founded Crowdzu Inc., a multi-vertical website in the crowdfunding and crowdsourcing spaces.
Agenda:
6:30-7:00pm - Networking, cocktails & light snacks, and intros
7:00-7:40pm - Speakers session and audience Q&A
7:40-9:00pm - More networking with fellow startups and the founders of the Crowdfunding platforms!
Sponsors:
Infin8 Enterprises - We provide tax, financial, business planning, and strategic planning solutions for startups. We have a multitude of clients ranging in the e-commerce, tech, and film industries. Visit our site at www.infin8llc.com