Yeah, registration now works at https://www.eventbrite.com/e/creative-cloud-event-houston-tickets-11820008965 
Location Details
Bayou Music Center
520 Texas Ave
Houston, Texas 77002
http://bayoumusiccenter.com/
 Adobe will be coming back to Houston to show us what is new.  Like last time there will be food, drink and time to socialize/ask questions.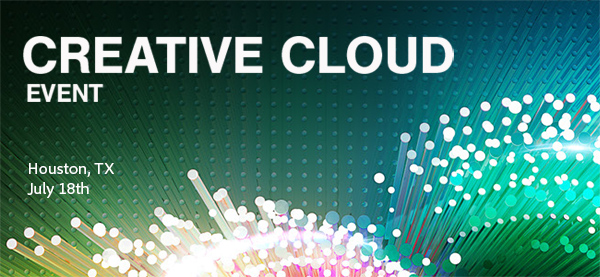 Agenda
6:00 PM - 6:30 PM - Registration Check-In, Food, Networking
6:30 PM - 8:30 PM - Presentation by Terry White
8:30 PM - 9:00 PM -  Q&A, Raffle & Wrap-Up

http://www.youtube.com/watch?v=DziBktCn18A
We'd appreciate it if you'd fill out the following polls:
What tools you: What do creative applications do you use?
Topics of Interest: What would you like Adobe speakers to talk about?
As usual, there will be some giveaways at the meeting including t-shirts in both men AND womens sizes.
Adobe has requested that we use Eventbrite to register for this event. The url to register is https://www.eventbrite.com/e/creative-cloud-event-houston-tickets-11820008965
Make sure that you submit your t-shirt size if you are attending since Adobe says there will be shirts and other goodies available in the big box I was told to expect.