Denver Happy Hour Members:
Please RSVP and confirm with payment now.  Payment Link: http://uncorked-cadaretta.eventbrite.com/­
50% of the tickets have been sold.
Our next wine party is coming up soon, next week we have
Happy Hour
on Wednesday August 22, 2012
on the Patio
at Randolph's at the historic Warwick,
site of the old Playboy Club
.    Kris Middleton will be visiting us with Middleton Family Wineries.  Our last event with this popular wine owner was sold out with 120 attendees.  She will be bringing wines from two vineyards in their portfolio: 
Cadaretta
and
Buried Cane The wines and food paring have been posted.  Please see info below
on our next event (scroll down) or go to 
Info and Payment Link: http://uncorked-cadaretta.eventbrite.com/­
Regards,
Stacey
----------------------------------------­----------------------------------------­------------------------------
Walla Walla Playboy Patio Wine Party: Cadaretta/Buried Cane with Kris MiddletonWhat:
­Cadaretta
and
Buried Cane
from Washington State (Middleton Family Wineries) with popular wine owner Kris Middleton.  Our last event with her had 120 in attendance.
Where:
Warwick Hotel in a private patio wine and food pairing at Randolph's in the place famous for the Playboy Club.
1776 Grant Street Denver, CO 80203
www­.warwickdenver.com
Crowd:
Mostly Gen X/Y Young/Mid Professionals
When:
Wednesday August 22 8, 2012 at 6:00 PM Please be prompt as we will be serving each wine and appetizer paired
Cost:
$ 28.99 includes tax and tip (Wine Party Only) 
Payment Link: http://uncorked-cadaretta.eventbrite.com/­ ­
Dress:
Business/Dressy Casual to Business/Dress to Impress
Wines and Food Pairing :
Kris Middleton will be presenting wines from her Washinton State portfolio including Cadaretta and Buried Cane
Buried Cane "No Oak" Chardonnay
Buried Cane Cabernet Sauvignon
Buried Cane Heartwood Blend—this is a blend of Syrah, Grenache, Mouvedre and Cuinoise.
Cadaretta SBS "Sauvignon Blanc-Semillon)
Cadaretta Cabernet Sauvignon
Cadaretta Syrah
In Celebration of Julia Child Month, Chef Jean Claude Cavalera will be serving:
Pissaladiere Onion pizza with Nicoise olive and anchovie
Mini filet mignon en croute
Mini crostini with Brie and raspberry
Patachou with Gruyere and béchamel
Tartlet with Chambord chocolate mousse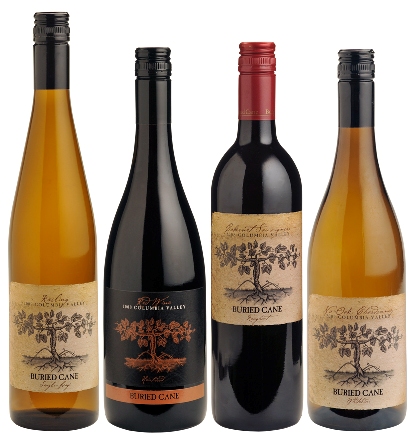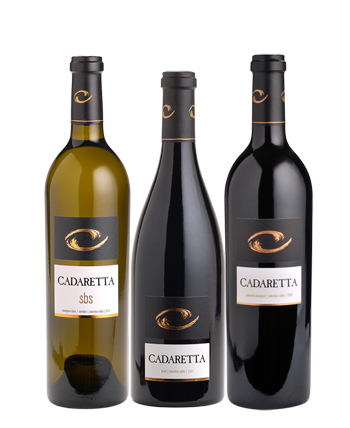 Please Note: NO TICKETS WILL BE SOLD AT THE DOOR/NO WALK UPS!....
sorry but we will have to turn away anyone who doesn't have an advance ticket as wine and food has been allotted based on the ticketed attendees and we do not handle money at the door for wine and food pairing events We expect 100 attendees with a wine owner flying in and it's difficult to check folks in and handle money. Our events sell out quick!
About the Warwick, Randolph's and the Playboy Club History:
Warwick Denver Hotel has always been a popular hotspot to see and be seen.The top floors were once home to Hugh Hefner's Playboy Club, which opened in 1967 and so of course, the world's most famous playboy, Hugh Hefner, occasionally visited until the club closed in 1977.
Randolph's Restaurant and Bar exists only in the Denver and New York locations. The restaurant was named after William Randolph Hearst, who built the original hotel in New York (the first Warwick Hotel in the U.S.) for his Hollywood friends to visit.
UncorkedDenver.com, Denver's largest wine group for Young Professionals invites you to meet Steve Jacobs for a wine and food pairing event featuring their highly rated estate wines. Mr. Jacobs will answer questions, and discuss specific characteristics of each of his hand crafted wines.
Upcoming/Mark Your Calendar:Sunday September 16, 2012
Matt Sharpe Reg Manager Opici Wines presenting highly rated De Martino of Chile at Indulge Wine Bar, which has the top patio and most gorgeous view of the front range
Friday October 5, 2012
Jane Ferarri, winemaker Yalumba Winery highly rated Australian wines at Le Grand Bistro.  Yes, this Australian winemaker really is flying into Denver!
Saturday November 17, 2012
3rd Annual Tour of Europe Holiday Wine Party at Rialto Cafe Gallery Room
Upcoming Wine Festivals:
This one has winemakers flying in.....
Sept 8, 2012 The 8th Annual Denver Food and Wine Classic
, the best of Denver's local sip and savor events, will attract more than 4000 attendees who can sample culinary delights from 40 restaurants and taste more than 600 samples of wines and spirits - September 6th-8th at Metropolitan State University of Denver.  
Restaurants Rock
will be held on Friday, Sept. 7th at 6:30 p.m. at the new SpringHill Suites by Marriott and the new MSUD Hospitality Learning Center with tastes from Denver's restaurants, cocktails from top mixologists and live entertainment by
Opie Gone Bad. 
The Grand Tasting is from noon-4:00 p.m. on Saturday, Sept. 8th under big top tents on the quad at MSUD - 7th & Lawrence Way
(across from the Pepsi Center).  The tickets are $95.00. 
www.denverfoodandwine.com
(expectations: this is like a "trade tasting" with a large number attending.  It's not a social mixer.  plan on attending with friends or a date as you'll be going from table to table.   Take the light rail so you are not drinking and driving and ask for small pours so you can quickly go to the next one.  Bring something to write with and take notes so you can remember with the number of wines you'll be trying).