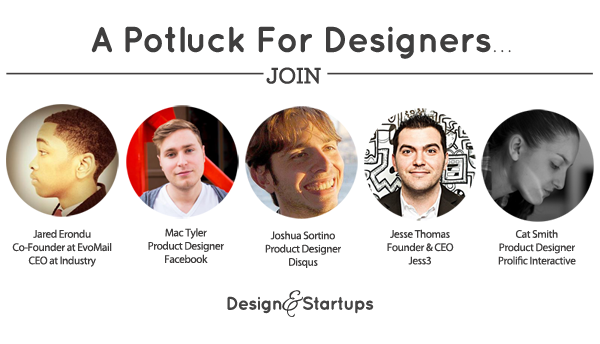 Join awesome designers Jared Erondu, Mac Tyler, Joshua Sortino, Jesse Thomas, and Cat Smith, among others, for a night of food and drinks at Runway.
This is a potluck, yep, that event where you bring your own snack(s) and drink(s). A six-pack of brewskis, bottle of (insert tasty beverage here), or even some soda will be just fine. You can bring your favorite snack(s) and shenanigans to share, if you feel generous. There are no panels. No fluff. Simply put, it's a gathering of awesome designers* who want to mingle and talk shop with other awesome founders.

Details:
When: Wednesday July 10th

Time: 6 - 9pm

Where: Runway at 1355 Market St. (The Twitter building)
*Limit 200 awesome designers (get your ticket early)
See you at Runway!