Our home in Barracks 16, NTC Liberty Station

Museum Gallery Wednesday, May 22, 6:30
Women Occupy San Diego Movie Night


"NOT MY LIFE" View Trailer
Narrated by Glen Close, this is the first film to comprehensively depict the cruel and dehumanizing practices of human trafficking and modern slavery on a global scale.

Filmed on five continents, in a dozen countries,Not My Life takes viewers into a world where millions of children are exploited, every day, through an astonishing array of practices.

"Not My Life's message is ultimately one of hope.Victims of slavery can be set free and go on to live extraordinary lives. T he choice between good and evil is, quite simply, ours.

Join us for the film, discussion and refreshments.
FREE
Sponsored by LWV-SD, AAUW-SD, OWL-SD, WEC, ASIU, AWIU, WEC, PCI, BSCC, PRCSD, and PCI.

Thursday, MAY 23 - 5:30pm
League of Women Voters - Friend & FundraiserSpeaker: Linda CanadaExecutive Director,
Japanese American Historical Society of San Diego
Our Program highlights the museum's latest exhibit, "They Did it All: Women of the Issei Generation," the story of Japanese women who emigrated to the U.S., married, started businesses, and were interned during WWII. We will honor the memory of Miss Breed, the San Diego librarian who sent books to the children who were interned, with the screening of a short video about her and by reading from the book, Letters to Miss Breed, and to introduce a woman who was interned as a child and wrote to Miss Breed.
$15 includes admission, wine, punch, fingergoods
RSVP here
WINE, CHEESE & CHOCOLATE


PRICES GO UP JUNE 1
Buy your tickets for the 6th Annual Wine, Cheese and Chocolate Festival before we sell out!click here
June 21, 6:30pm NTC
LIBERTY STATION
North Promenade
2730 Historic Decatur
San Diego 92106

VIEW THE WIDE VARIETY OF TASTING CHOICES
on our website

CELEBRATE THE START OF SUMMER!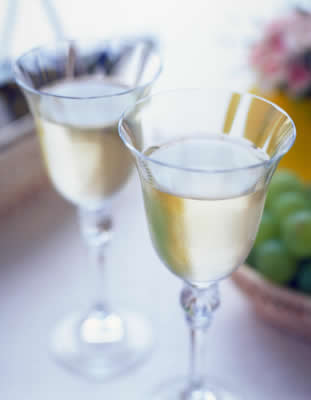 Dance under the stars to the Boogie-Woogie sounds of Sue Palmer and her band.

Other events at the Museum in May

Friday. May 24 and Friday, May 31 at 7pm "EXCLUDED"

"Excluded" follows Tony and Thomas over the last sixteen years as they battle to stay together--to live legally as a couple.   They consider California home, but the U.S. won't have them.   Ripped from Tony's loving family, they are left to wander the world, waiting... Waiting for laws to change.  Waiting for civil rights to be granted to gay and lesbian Americans. Waiting for equality. FREE EVENT
Tuesday, MAY 28 - 2pm OWL San Diego monthly meeting- always looking for new members!  Will be examining the Issei exhibit in depth with the Museum Curator. Public is welcome.

Tuesday, MAY 28 - 5:30pm Not My Life second screening sponsored by LWV-SD, AAUW-SD, OWL-SD, WEC, ASIU, AWIU, WEC, PCI, BSCC, PRCSD and PCI  Free event with refreshments


MARK YOUR CALENDAR for our next exhibit opening June 7. Wonder Women: On Paper and Off, will examine the origins and evolution of women as "super-heroines" in our cultural as well as past and current creators in the comic genre. Just in time for ComicCon.
About Us: We are located at 2730 Historic Decatur Road, Suite 103, Barracks 16, San Diego 92106
Part of San Diego's newest "arts and culture zone" at NTC Liberty Station.
For more info:[masked] or email at [address removed] Web: womensmuseumca.org