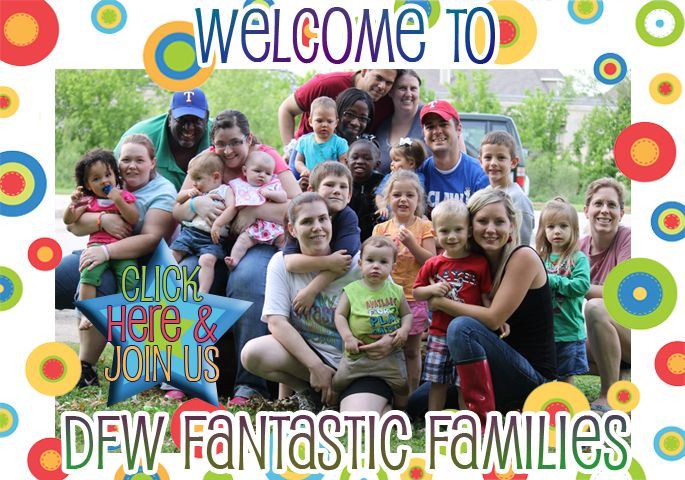 Looking for a playgroup where your whole family is welcome? This is the group for you!
We understand that not all families fit in a nice little box. Sure, most moms stay home while the dads go to work 9-5 M-F, but what about everyone else? Stay-at-home dads are increasing in number, many parents are on unconventional work schedules, and everyone's kids still need social interaction!
This is where we come in.
DFW Fantastic Families is like no other playgroup you've joined. We have events any day at any time. Can't find an event to fit your schedule? You can just email an organizer and volunteer to host your own!
If you make the effort to attend events regularly, you'll see how open and welcoming we are. Many of our families have become great friends and remain so even after they've left the group! Our motto is, "Where families that play together become friends forever".
Why don't you bring your family to an event and make some new friends, too?
New Members are required to attend a Meet-and-Greet with one of the organizers before playgroup membership will be approved.
There is no money required to join. We do ask that our families consider a donation so we can have some group funds to pay for special events and buy promotional materials and assorted group supplies. We are not a registered non-profit, so you don't get a tax break, but all money is used solely for the group.
We accept families from all over DFW so long as they are committed to attending events.