Post #: 14
The grand daddy of RPGs is back. I am trying to garner interest in starting an episodic campaign using the play test rules. Need people first, then we can talk turkey...or dragon.

Post #: 36
I've been reading some of Next and I'm interested. Looking for a weekend game if that works.

Hello. Just joined here and first thing I saw was a mention about D&D Next. I am an active participant of the playtest and would very much like to find others willing to take part.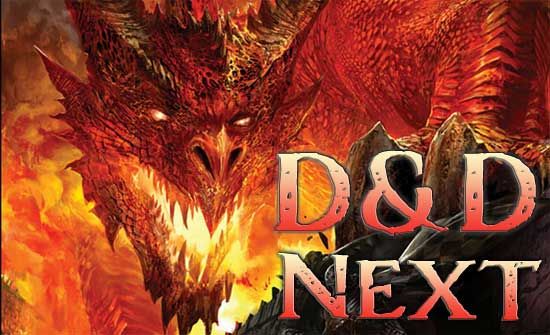 Edited by Shroudeye on May 22, 2013 7:19 PM
Post #: 56
Hey Shroudeye, are you still looking for 5E play testers? I'm available on weekends, depending on home.

You are in luck! I currently am hosting an on-0line playtest (don't tell Wizards!) located here:
Imladhal, Lands of Adventure- D&D Next Playtest
Play-by-Post allows for schedules of all types, even over differing time zones. The group is still forming and certainly in need of a couple more players.
I have not started a face-to face group as of yet due to my own scheduling issues.
Edited by Shroudeye on May 29, 2013 4:06 PM
Post #: 63
I checked it out, looks interesting. I would be willing to try it.

Please download the material from WoTC and sign up for the forums. Then we can get started.

Post #: 66
I downloaded the packet awhile ago. I can sign up for the forums this week.

Excellent. See you soon.