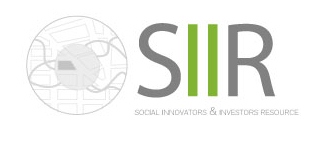 Official Pre-Party to SF Green Festival Weekend and Lauching of SIIR!
Join together on Friday, November 9th with artists, social innovators, entrepreneurs and impact funders to celebrate the concept launch of the Social Innovators & Investors Resource (SIIR).  SIIR will be the first Foundation Center serving entrepreneurs, social innovators and impact investors through research, collaboration and education-networking events like this one.
EBCOHO/Cohousing California is involved as a partner because we believe that now, more than ever, we need to connect with allies working in the Sharing Economy sector to get the resources, models, finance, laws, tools, political support and connections we need to build sustainable community (cohousing/ecovillages) here and around the world. And they need us, for all the work we've done on effective communication tools and community economies and building a culture of connection.
Plus they're fun people,that we find lots of inspiration from and connection with! And we're co-sponsor so you get in for half price! (act fast, rates go up 11/8). Plus you can come and meet our visiting Body of Wisdom / Liminal Consensus presenter from Wise Acres cohousing, David Weinstock, who is leading an EBCOHO workshop just 2 days later.
The point of this EcoSystem Party is to unite the diverse social entrepreneur ecosystem from the Green Chamber to Green Drinks to Slow Money to Slow Food. "United we can change the world for the better!" This fun, interactive event is the first time SIIR is uniting innovators and entrepreneurs in arts, education, sustainable food, eco-entertainment, urban and futurism for a unique look into social capital markets.
Enjoy the best of what social capital markets can achieve…from amazing organic and locally sourced cuisine, wine and deserts to awesome arts and renewable energy projects. Come out and learn more about building the social entrepreneur ecosystem that can fuel equitable, sustainable social change locally and around the world.
Event features:
Amazing Sustainable Food by the Bay Area's Top Organic & Slow Food Entrepreneurs
Live performances by Pachas Pajama's & Balance Edutainment on the Main Stage

DJ Lamont FingerSnaps & the Art Collective Spinning in the Up Stairs Loft

HUB & Intersection Artists in the Wine Bar Gallery

Open Sustainable Bars featuring best wines and microbrews
Awesome demos by the hottest social innovators & entrepreneurs
Learn about various funding opportunities from impact funders
Network & Party with change makers and funders who are leading social innovation
Event Partners: Slow Food, Slow Money, Green Festival, Green Drinks SF, Green Chamber, Food Shift, Sharable, B Lab, Mayor's Office of Small Biz, Economic Development, Economic Empowerment, SBA, Latino Start Up Alliance, Hispanic Society of Engineers, Black Founders, Ashoka Youth Venture, Oakland Local, Oakland 2.0, Cohousing California/East Bay Cohousing, etc.
RSVP instructions: RSVP here (we'll ask your email address on the second page) and we'll send you the discount code ASAP so you can register on the party site - pay them directly, not us. Normally $20 , we worked out a deal so EBCOHO members pay half price (plus some minor service fees). Plus we could use your help a little bit at the EBCOHO table, talking about your visions of community, what you're looking for in cohousing, helping connect people to our resources. Plus you get a free Green Fest pass just for attending.