Concerts at The Firehouse Space This Weekend Presents: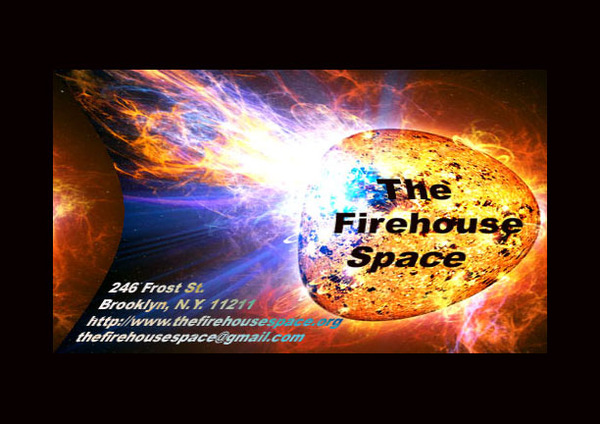 246 Frost St
Brooklyn, NY 11211
Graham Ave L Train
http://www.thefirehousespace.org
Sunday May 13, 8:00 PM, $10
The Restrictor
with video projections by Damien Olsen

The Restrictor is a group from Williamsburg-Brooklyn NY. its peculiar music is a hybrid of Post Jazz (ECM Style),
Progressive Rock, Psychedelic/ Krauthrock, Ambient and Avant Gard 20th Century post Classic



The Restrictor started circa 2004 by sound and visual artist Damien Olsen (keys, Piano, guitars and various electronics)
and Kevin Rozza (bass, bass guitar). Since then on many musicians participated of recording sessions and various Jams
helping the group to sculpt its sound and find personality. Today, 7 years away from its erratic beginnings and with three studio albums
the band has finally established at the end of the line of its most pushing influences:
The psychedelic Canterbury scene of late 60s and early 70s, Krautrock, Progressive European Rock, Free Form Jazz, Post Jazz ECM style,
and Avant Garde 19th and 20th Century orchestral music of Stravinsky, Debussy, Satie, Rimsky Korsakov and Mussorsky

Angela Chambers:
Flute, Vocals, Piano
Adam Dym:
Bass Clarinet, Saxes and Guitar
Damien Olsen:
Electric Guitar, Guitar Synthesizer, Piano
Kevin Rozza: Electric Bass
---
---
the firehouse space
246 Frost St
Brooklyn, 11211
US


Read

the VerticalResponse marketing policy.