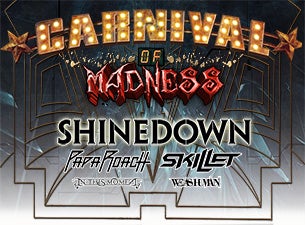 Lets go to Carnival of madness! I love Skillet and Shinedown, and Papa Roach isn't to shabby either. I have never been to Red Hat amphitheater, but i have heard it is great. Tickets range from 40.00 - 60.00, so the cost is good and it is a small venue, so you should be able to see great.
I have seen Skillet and Papa Roach before and really enjoyed it.
Please join me for some great music!