Passing along ... upcoming entertainment events in Atlanta ... enjoy!
---------- Forwarded message ----------
From:
Cocktails
<[address removed]>
Date: Mon, Dec 3, 2012 at 2:38 PM
Subject: [EPeriod] Alpha Phi Alpha Founders' Day Icebreaker @ Barley's Tonight
To: [address removed]
E Period Family,

All of my Love, Peace, and Happiness...I'm going to give it to Alpha! All of my Fraternity Brothers and supporters of the Fraternity meet me at Barley's tonight for our Founders' Day Brotherhood Sip.  Free Admission!  Drink and Food specials all night!  Kick off this week right!


Cocktails aka Adam was an Alpha, Eve was an AKA, Noah was a Sphinxman, they all pledged Alpha that day.
This is what we do...PERIOD!
Don't watch my life, be a part of it! 

Follow us on Twitter @eperiodllc
Over 10,000 followers on Twitter!! Follow me! 
---
THE OLDEST, COLDEST, AND BOLDEST FRATERNITY!
ALPHA PHI ALPHA BROTHERHOOD SIP!
MONDAY, DECEMBER 3RD @ BARLEY'S 

 
**********************************************
CLICK ON FLYER!! REGISTER TODAY!

******************************************* 
GET TICKETS TO NEW YEARS EVE RIGHT NOW!!
CLICK HERE FOR EARLY BIRD TICKETS!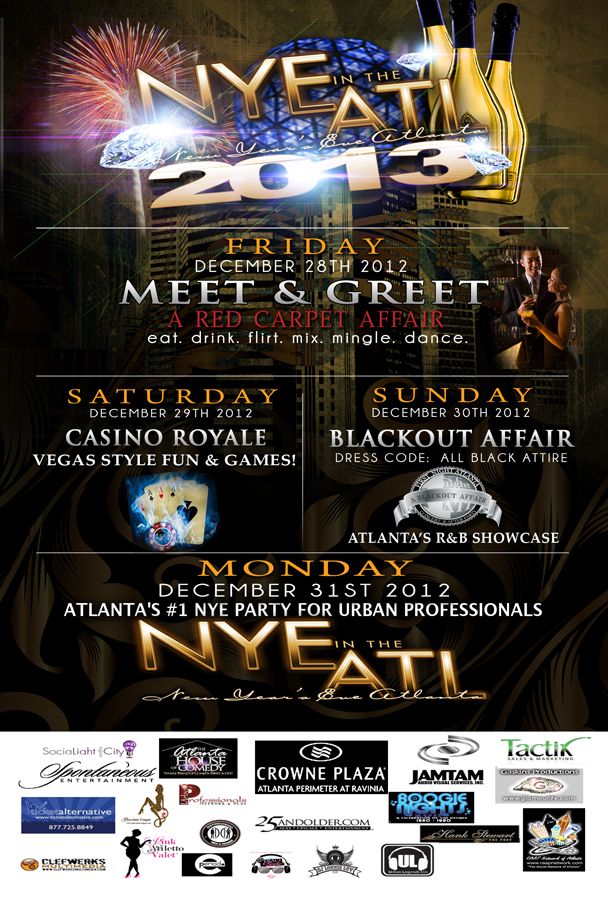 This is what we do...PERIOD!
Don't watch my life, be a part of it! 
Follow us on TWITTER @eperiodllc
Unsubscribe instantly from these emails by clicking here.
--
Cynthia Collins, Ex. Director
FILMAtlanta Media Center, Inc. 
"Cast & Crew Training, Development, Networking"
[address removed]
Organizer, FILMAtlanta Meetup
"Film industry networking for emerging & established talent in ATL"