Announcing a new Meetup for The New York City Freemasons & Eastern Star Meetup Group!
What: Breaking Bread over the summer
When: August 22,[masked]:00 PM
Where:
Trinity Restaurant * Bar* Lounge
306 Sinatra Dr
Hoboken, NJ 07030
Well this is the last month off till we all get back to work. <wink>
Lets all meet on one accord of friendship , sisterhood and brotherhood and break some bread together!!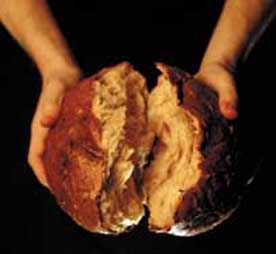 Getting there is easy take the NJ Path train from any Manhattan Path station located on
9th street /14th street /23rd street /33 street and 6th take the Hoboken Path Train. It's a 10 minute train ride from Manhattan.
From From PATH Station In Hoboken
Upon exiting to the street level, head to your right and proceed down River Street. At the third light, make a right onto 3rd Street.
You will see a public parking garage on your left. Trinity is located just past the parking garage, at the corner of 3rd Street and Sinatra Drive. The Hudson River and New York City skyline should be directly in front of you.
* I will give my cell phone number and blackberry pin as we get closer to the date *
Can't wait to see everyone
Learn more here:
http://freemasons.meetup.com/8/calendar/11010241/