Announcing a new Meetup for Glass Half Full!
What
:
Watch the movie 'Inception' + lunch at PHO pdx
When
: Saturday, July 17,[masked]:30 AM
Where
: Regal Broadway Metro 4 Theaters
1000 S.W. Broadway
Portland, OR 97205
(503)[masked]
Is anyone interested in watching 'Inception'. Its coming out this Friday and has got a stellar starcast - Leonardo DiCaprio, Joseph Gordon-Lewitt, Ellen Page, Marion Cotillard, Tom Berenger, great special effects,...Here is the trailer
http://www.youtube.com/watch?v=z75o-F6ja2I&feature=related
The movie has so far got the best reviews of all summer movies so far. Here is a sample.
Nolan blurs the distinction between dreams and reality so artfully that Inception may well be a masterpiece masquerading as a summer blockbuster. --- New York Post

Inception does a difficult thing. It is wholly original, cut from new cloth, and yet structured with action movie basics so it feels like it makes more sense than (quite possibly) it does. -- Roger Ebert

The film is an imposing, prismatic achievement, and strongly resistant to an insta-reaction; when it?s over, Nolan still seems a few steps ahead of us. --- The Onion

In a summer of remakes, reboots and sequels comes Inception, easily the most original movie idea in ages. ---- The Hollywood Reporter
http://www.metacritic.com/film/titles/inception
Well, if you are hooked..please join me to watch this movie. Tickets are $8.50. Meet me at the box office at 11.20. Call me at[masked] if you don't see me. After the movie we can walk over ot PHO PDX for Thai/Vietnamese food.
http://www.phopdx.com/menu%20-%20rice.html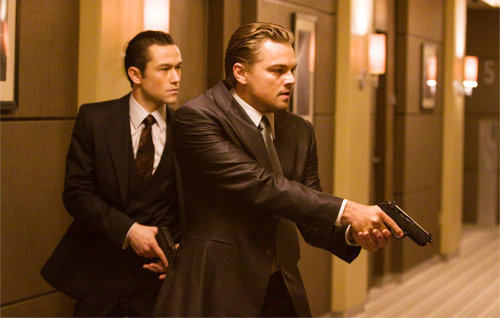 RSVP to this Meetup:
http://www.meetup.com/glass-half-fullx2/calendar/14108801/