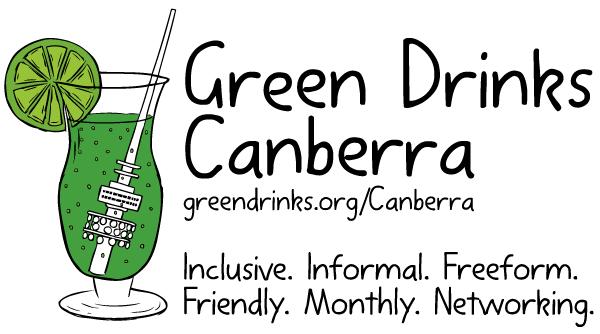 Green Drinks Canberra is a monthly event for socialising and professional networking, created for those interested in environmental sustainability and eco-efficiency.

Venue: Wig & Pen, Canberra House Arcade, Alinga Street, Canberra City
Date rule: the second Tuesday of each month
Time: 5:30pm until late
Cost: free entry, pay for own drinks/food

No RSVP required.

Mailing list: Join our monthly email newsletter. (We promise we will not spam you).

This is an event for environmentally-minded Canberrans who meet for a monthly drink. An excellent way to:
• meet like-minded people
• make friends and contacts
• learn about interesting projects / organisations from around the Canberra area
• discuss and collaborate on projects
• stumble upon 'eureka' moments

Essentially, the aim is to be a social think-tank with the environment as the common denominator. Green Drinks are agenda-free and non-politically aligned. Individuals from businesses, not-for-profits, government, academia, and community groups welcome, as well as those with personal projects!

Green Drinks Canberra: Inclusive. Informal. Freeform. Friendly. Monthly. Networking.