JUST A SMALL HANG OUT :-)
HAVING FUN, & MAKING NEW FRIENDS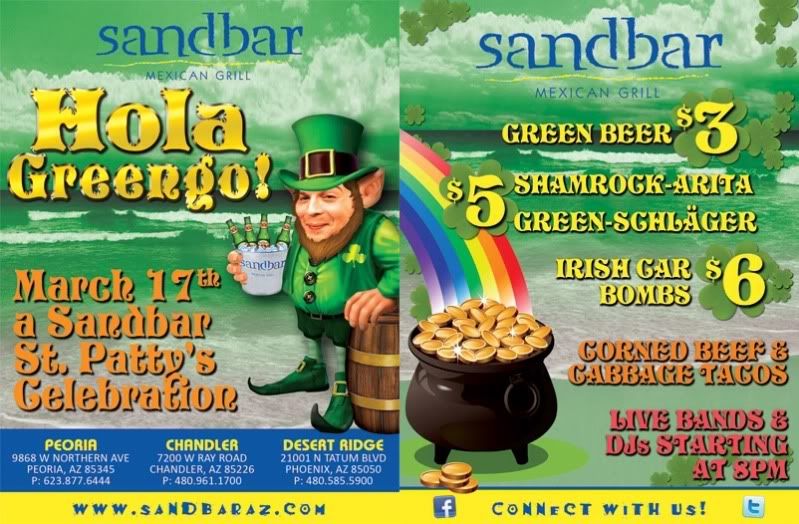 Short Notice St Patrick's Day Hangout
Making New Friends & Having Fun so get your green on!
Let's all hang out for St. Patrick's Day :-)
@ Sandbar Dessert Ridge Marketplace
DRINK SPECIALS
$3 Green Beer
$5 Shamrock-Arita
$6 Irish Car Bombs
Live Bands & DJs Starting @ 8pm
FYI: This is not some BIG meetup. Just a few of us hanging out. A good way for me to get to know more of my fun meetup peeps :-)
HERE'S HOW IT ALL WORKS:
I (Isaac James) am just doing something small and fun. I just thought it would be fun to come hang out and celebrate St. Patrick's Day! No signing up, No name badges, & No wristbands just hanging out and having fun.
There will be lots of people around and we don't really have a blocked off section so you will have to call/text me when you get here. My cell is[masked] Isaac James
Bring all your Friends if you want
If you have any questions please call/text
Isaac James @[masked]