Rsvp here http://www.meetup.com/having-fun-in-az/events/93976892/
If you do not have plans yet you should join us
Less than 2 weeks away
THE BIG
NEW YEARS EVE PARTY!!!
This event has been going on the a few years now and yes we are doing this again! This will be lots of fun!
.
The event will kick off at 8:30pm
Tickets are only:
$6.00 each
(If you purchase before Dec 31st 2012)
$10.00 each
(at the Door)
***USE PAY PAL TO PAY FOR TICKETS***
***PURCHASE YOUR TICKETS***
***BEFORE THE TIME RUNS OUT***
FREE Midnight Champagne Glass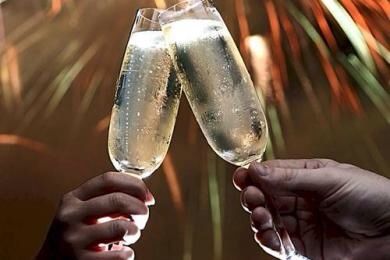 .
We will have drink specials
Drink pricing:
$3.00 House Shots (Pre-Mixed)
$4.00 House Champane Glass
$4.00 Domestic Bottles
$5.00 Import Bottles
$5.00 Well Liquor
$7.00 Call Liquor
$10.00 Premium Liquor
.
Hotel rooms are
$149.00 plus tax
But
With our Meetup your new price is:
$89.00 plus tax
***JUST SAY YOUR WITH***
***"THE BIG NYE PARTY"***
***BUT HURRY***
***BEFORE ALL THE ROOMS ARE BOOKED***
People can make reservations by calling[masked] and mentioning the "The Big NYE Party" to receive the discount.
We will party all night till 2am.
we are gonna have dancing / DJ Music Mix
and having fun all night.
.
If you have any questions please call/text
Isaac James @[masked]