Inventive individuals that are highly trained as doctors, nurses, scientists, pharmacists, engineers, et al. are considered pioneers in their field when they go to that next level and do something bold, creative, and awesome.  To honor these individuals, we have helped create a new group called Healthcare Pioneers, and we welcome you to join us
We already have 150 innovators registered.
There are still 5 NETWORKER tickets available on http://healthcarepioneers.eventbrite.com/
These tickets are reserved for entrepreneurs who'd like to connect with health care professionals, investors, R&D pros, or other Networkers. They will be announced before the networking break and will benefit from pre-matched networking before and after the event. There are 6 networkers already registered.
Any tickets that may become available due to last minute cancellations will be available on http://healthcarepioneers.eventbrite.com/ Please check that site.
Program (note early start):
5:30 pm-6:15 pm Networking, meet, tweet and greet
6:15 pm-6:20 pm Introductions and opening remarks
6:20 pm-7:20 pm Presentations
7:20 pm-7:40 pm Break & structured networking
7:40 pm-8:20 pm Panel Discussion
8:20 pm-9:15 pm Closing remarks and structured networking


Overview
Healthcare Pioneers is a new affiliate of the New York Healthcare Innovation Meetup Group, or Health 2.0 NYC. It is a volunteer organization aimed to connect providers and healthcare innovators with a forum to network, collaborate and promote thought leadership.
Our Event on June 26th, "Healthcare 2020" is a showcase for new ways of thinking in healthcare. Expect to see exciting new technologies, doctors, physician entrepreneurs, investors, inventors, empowered patients and of course Health 2.0 gurus.
In the first half of the event Healthcare Pioneers will take the stage and show us why we think they are Pioneers.
The event also has a networking component that is new. Please register as a NETWORKER Sponsor on the Eventbrite site and we will introduce you, your company, and your goal to our attendees on the website, event brochure, and before the networking event!
The second part of the evening will be a very exciting panel of ePatient, Doctors, & Technology on Innovating Healthcare Together! This will give you an idea how doctors, patients, and technology can collaborate and invent something amazing.
Our format for Healthcare Pioneers:
We would love to hear your ideas for future programming topics, suggested speakers and event locations. Health 2.0 NYC is a independent local chapter affiliated with the national Health 2.0 Conference. Please contact Dr. Simon Sikorski at [masked] or [masked] if you would like to get involved in the Healthcare Pioneers series.
Confirmed Speakers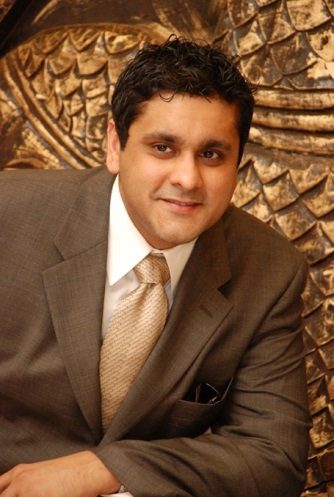 Sangeet Khanna, MD is a physician entrepreneur. He has trained in the field of psychiatry at New York Medical College (2009). In addition to his clinical knowledge, Dr. Khanna worked in the medical education industry, developing media content for promotional and CME related activities. Dr. Khanna will speak about how physician referrals as we know it need to change for the better and the different tools available for physicians to network, collaborate, refer patients, find out about new research opportunities and more.
AnneMarie Ciccarella is a breast cancer patient, caregiver, and social media activist advocating for patients to be educated, empowered and engaged participants in their medical care. Grant reviewer: Dept of Defense CDMRP and PCORI. Member: Dr. Susan Love Research Foundation Scientific Advisory Committee and Scientific Advisory Board for Consano.Org
Steven Kaplan, MD, Medivizor Chief Medical Officer, is the E. Darracott Vaughan Professor of Urology and Chief of the 
Institute for Bladder and Prostate Health, Weill Cornell Medical College. He is also Director of the Iris Cantor Men's Health Center at New York Presbyterian Hospital. Dr. Kaplan co-founded MediData Solutions (NASDAQ: MDSO), the largest clinical trials data management company, and was its first Chief Medical Officer.
Tal Givoly, Medivizor Co-Founder and CEO, has over 25 years of software product development experience holding leadership positions in technology, innovation, research and development. He has a proven track record in "realizing visions" in startups and other corporations. Mr. Givoly was formerly Chief Scientist at Amdocs (NYSE: DOX) from 2004 to 2011, and led innovation activities across the company including heading up Amdocs' technology incubation unit and open innovation programs. He is also a prolific inventor with 25 patents granted and additional patents pending.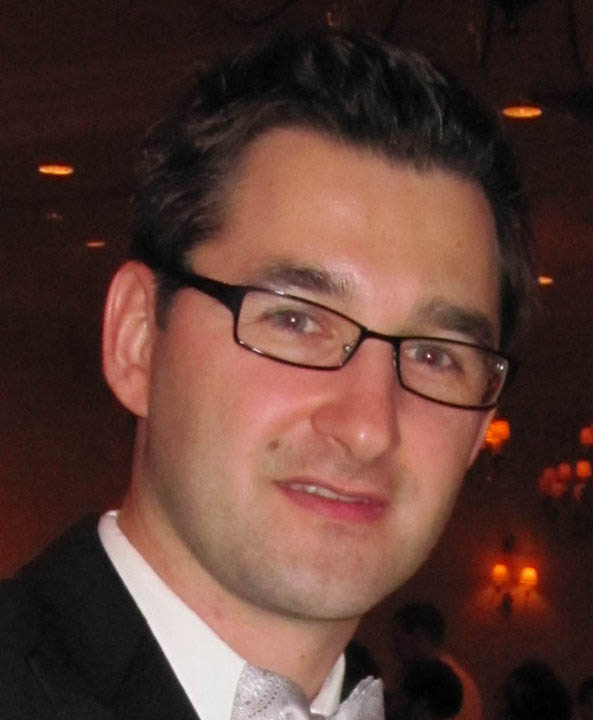 Simon Sikorski, MD is the moderator for the presentations. Dr. Sikorski has worked with over 50 medical device startups on market development strategies. He is the founder of Healthcare Pioneers and Healthcare Marketing Center which help medical professionals and organizations grow, network, and collaborate. Dr. Sikorski will shed light why doctors need to be included on conversations when bringing new innovations to market.
Sponsorship
Sponsors of this event get a Public Relations package received by 30,000 healthcare professionals and entrepreneurs via newsletters, PR, social media, live event feed, professional video recording, recognition in brochures and more! See below for additional information, or contact Dr. Sikorski to discuss at [masked] or email [masked].
About the Leader of the Healthcare Pioneers:
Simon Sikorski, MD  @SimonSikorskiMD
President, Healthcare Marketing Center & Healthcare Pioneers. Simon is a nationally recognized speaker on social media for healthcare professionals, physician ratings, and market development for medical organizations. His company assists with digital marketing and angel funding.