Join us for an interpretive hike in Sugarloaf Ridge State Park starting at the Sun and traveling past all the planets through our solar system and ending up at Pluto, (which we all know is no longer deemed a planet) and beyond. This journey will give you a perspective on how far apart the planets are from each other.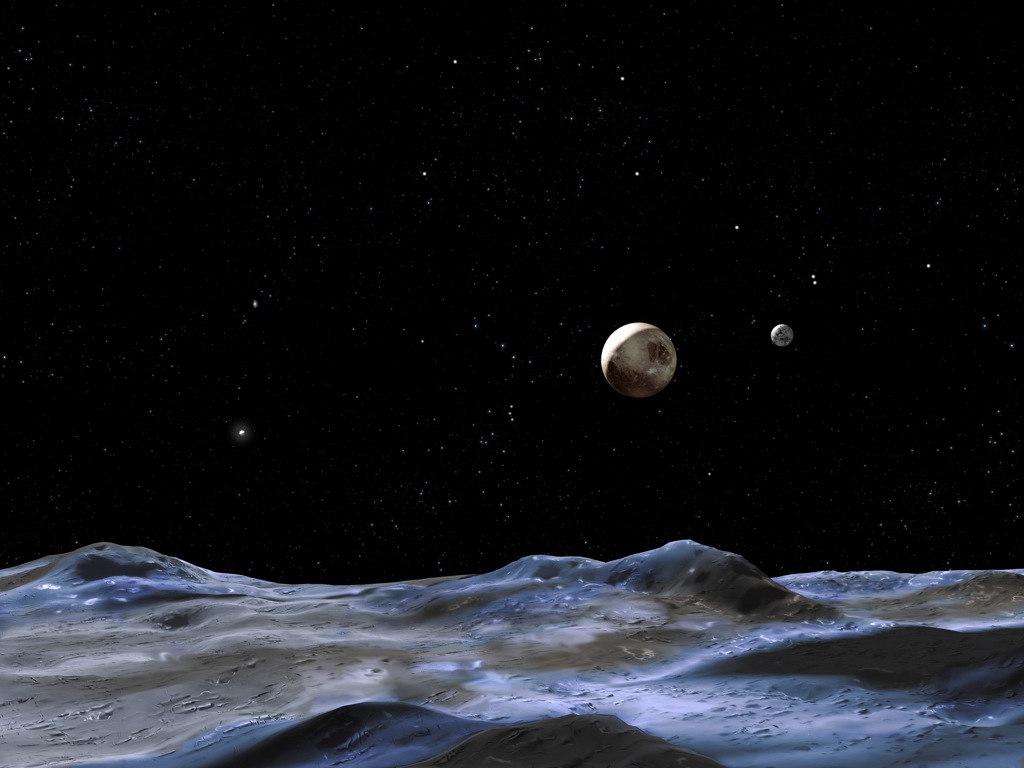 We will meet at the horse trailer parking lot at the end of the road.  Once we are all gathered we will head towards the Robert Ferguson Observatory.  When we see the sun we will gather again to start our journey.  From here we will travel through our solar system noticing that some planets are closer together than others.  You may notice that the farther out into the solar system we get the farther apart each planet is.  Once you hit Pluto you will have traveled 3.67 billion miles or about 2.8 trail miles and about 800 ft elevation gain.  At this point you can turn around and travel back through the solar system to make your journey about 5.6 trail miles or continue with me for an exploration 8.5 mile loop and about 1600 ft elevation gain.  We will travel on the ridge over looking the Valley of the Moons passing through Grey Pine before we hit Bald Mountain at 2,729 feet where we will start our descent back to earth in and out of galaxy trails I have never explored before.  Are you up for this journey?  Then come join us and be sure to ride with those that are traveling the same distance.
Things to bring;
Layered Space Suit as you never know what the weather will be like that far away from earth this time of year.
Plenty of water
Lunch and space snacks
Spacehat and martian dust sunscreen
First Aid
A camera to capture any martians that may show themselves.  I know they'll be watching us from afar.
And the usual things you like to bring.
Directions;
I 80 exit Hwy 12 and stay on Hwy 12 through Sonoma towards Santa Rosa, turn right on Adobe Canyon Rd. Look for Vineyards Inn Bar & Grill on the corner.  Adobe Canyon Rd becomes Mountain Trails Rd then McCormick Ln.  Pay $10 or State Pass at the gate and drive to the end of the road and park in the dirt horse trailer parking lot just past the stables. Click on the link below & print directions.
I guestimate we will start at the trail head about 10:00 am and be back at the trail head about 3:00 pm.  Pay your driver $4.00 hr travel time totaling about $15.00.
You may contact me, Jeff K at[masked] if you have any questions.