We may not get to have a campfire, but at least Mother Nature is on our side with a nearly full moon on Saturday
Sunset: 8:20pm
Moonrise: 9:16pm

Group Camping at Pinnacles National Monument  
$16 for 2 nights, 3 days
Saturday, May 25; Sunday, May 26; Monday, May 27
Please use Paypal here or pay me cash and I will add your RSVP.
Two FANTASTIC trails with amazing views, talus caves, and condors.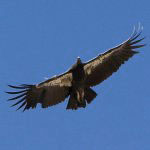 12:00pm check-in - reservation name is under Brinkley
Saturday Hike Old Pinnacles Trail 9 easy miles out and back
2:00pm at the Old Pinacles trailhead (a ten minute drive from the visitor center)
Begin Old Pinnacles Trail 
Right on Balconies Cliff Trail
Right on Balconies Trail to Chapparal Ranger Station and bathroom
Rest awhile and follow the Balconies Trail back through the cave (climbing required).

Right on Old Pinnacles Trail back to cars
Sunday Hike Condor Gulch Trail 6.1 miles strenuous loop
~10:30am Take shuttle bus from the visitor center to Bear Gulch Day Use Area
Begin Condor Gulch Trail
Rest and regroup at the Overlook
Left on High Peaks Trail
Continue High Peaks Trail through a steep and narrow section

Right on the Rim Trail
Rest and reconvene at Bear Gulch Reservoir
Left on Bear Gulch Cave Trail through talus cave
Right on Moses Spring Trail back to Bear Gulch Day Use Area
Catch shuttle back to visitor center
Food Please bring all your own food for two and a half days, and one dish to share (optional) for the first night. No coordinating necessary.
Firewood We'll need it. Please indicate below if you can bring some.
Directions
South on I-5 111 miles
Take the CA-33 exit,
EXIT 407, toward SANTA NELLA/GILROY. 0.4 mi 
RIGHT onto SANTA NELLA RD/CA-33.
Continue to follow CA-33. 3.2 mi
Merge onto CA-152 W toward GILROY. 26.3 mi
Stay STRAIGHT to go onto CA-156 W. 2.6 mi 
LEFT onto FAIRVIEW RD. 8.6 mi 
LEFT onto AIRLINE HWY/CA-25/CR-J1.
Continue to follow AIRLINE HWY/CA-25. 25.7 mi 
SLIGHT RIGHT onto CA-146. 3.8 mi 
LEFT to stay on CA-146
Estimated travel time 3 hours, 6 minutes.
Sites 128 and 129 Loop G 5 cars allowed per site