IF YOU ARE INTERSTED, WAITLIST YOURSELF. I'LL EMAIL YOU ALL IF A SPOT OPENS. THE FIRST ONE TO PAY IS CONFIRMED.
Saturday November 17 and Sunday November 18
Join me at Potomac Appalachian Trail Club's Dunlodge cabin, 100 miles from the beltway for 2 days hiking or whatever. Dunlodge is a beautiful, fully-furnished house located in the heart of Charlottesville, Virginia, directly adjacent to the University of Virginia. The football stadium and John Paul Jones Arena are both within walking distance and Dunlodge is convenient to the area's wineries, breweries and many historical sites. Located on a secluded 5-acre wooded property, the house is a unique showplace of log siding, sloped roofs, step down rooms, rose bud flooring, indoor fireplaces, wood beam ceilings, a large sunroom and a formal dining room. Dunlodge is completely modernized with full kitchen appliances, central heating and air conditioning. Outdoors the landscaped gardens feature a large outdoor slate patio with a rock fireplace, a horse barn and American Trails tying into the UVA Observatory Hill trail system and to the Rivanna Greenbelt Trail that circles the entire city of Charlottesville.
COSTS: Pay your $30 as soon as you RSVP. Go towww.paypal.com "buy" tab then "make a payment" My email is [masked]
In the past some have quickly RSVPed but not paid. Others than thought the meet up was full so did not sign up. If you do no pay immediately after you RSVP, I will relunctantly change your RSVP to no so paying hikers may join.
#1 Jayne has paid and is confirmed
#2 Cathy has paid and is confirmed
#3 Carol has paid and is confirmed
#4 Marsha has paid and is confirmed
#5 & 6 Jay has paid and is confirmed
#7 & 8 Jessica has paid and is confirmed
REFUNDSare complicated. A refund is unlikely if you change your RSVP and another hikers does not send me payment for your spot.
HIKING: I plan to leave early Saturday and get in a hike before heading to the cabin. You are welcome to hike with me and/or create your own activities. I have never been to this cabin. From our cabin, it's a 30 minute drive to Shenandoah National Park's southern hikes and George Washington National Forest
There is an entrance fee to Shenandoah National Park none to George Washington National Forest.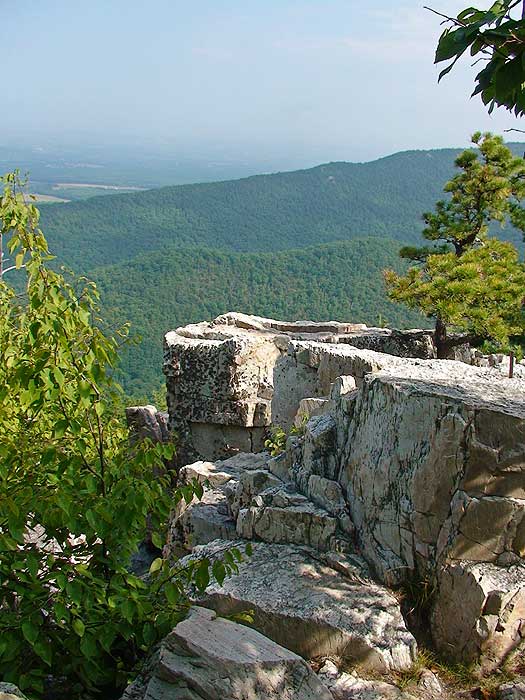 FOOD: Meals, snacks, liquids etc. are each hiker's responsibility. We are in the heart of Charlottesville and I plan to dine out Saturday evening. Of course you may join me.
SLEEPING ARRANGEMENTS: While there are beds and mattresses some may be doubles and some may not be comfortable. Remember it is only $30. I suggest you bring an air mattress, sleeping bag, sheets, pillow, towel, soap and ear plugs.
CABIN LOCATION: Dunlodge Cabin is located in Charlottesville, VA. We may access the cabin after 3pm on Saturday and must leave before 3pm Sunday.
DRIVING: Detailed directions will be sent to those attending. Use meet up postings or email hikers directly to form carpools. If carpooling, please provide your driver $15 for gas to/from cabin plus $ to/from hiking.
SAFETY: When hiking, I carry my phone, driver's license, medical insurance card, credit card, cash, headlamp, whistle, first aid items.
HIKING SHOES OR BOOTS are important.
HIKING POLES are helpful.
CAMERA: But of course!!
HUMOR: An absolute must
PETS: NOT allowed
Call[masked] (# blocked if you are not signed in to meet up) before 9pm or email [masked] with your questions
Jayne