Organized by the Humanist Association of San Diego
It's time once again for the: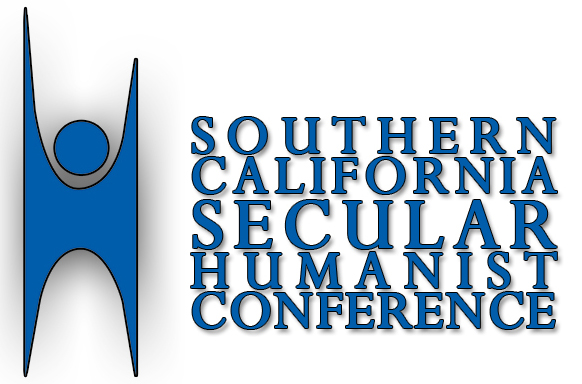 Two years ago 230 Humanists and other secular friends gathered for a day of talks and fellowship. We hosted leaders from the national organizations, gave awards to Michael Newdow, Mr. Deity, and Debbie Allen, and had one hell of a time with keynote speaker Jamie Ian Swiss. 
On Saturday, February 15, 2014, we will be getting together once again for the semi-annual SoCal Secular Humanist Conference. Join humanists, atheists, and agnostics from around the country as we examine an often-neglected topic: Secular Ethics. The theme of the conference is The Heart of Humanism: Empathy, Ethics, and Building a Better Human Experience. 

On Friday, February 14, join us for a meet, greet, and no-host dinner at the Bamboo Lounge (1475 University Ave at 7 p.m.)

On Saturday the 15th, join us for an event-packed day (10 a.m. to 10 p.m.) of Humanist ethics and secular thought in the *Mission Valley Resort Hotel:
875 Hotel Circle South
San Diego, CA 92108
http://www.missionvalleyresort.com
Admission is only $20 for a full day of freethought fun! And there's no need to find a babysitter, because **Camp Quest West will be providing free child-care at this event for paid attendees! REGISTER AND PAY HERE. (Iif cost is an issue please contact the Humanist Association of San Diego at [masked])
Speakers:
• Maggie Ardiente
• James Croft
• Victoria de la Torre-Cortes
• David Diskin
• Margaret Downey
• Jason Frye
• Steve Hill
• Jennifer Kalmanson
• Linda Patterson
Schedule:

• 9:30-10:00 a.m. - Registration
• 10:00-12:00 p.m. - Speakers
• 12:00-1:30 p.m. - Lunch (on your own; there are many good restaurants near the hotel, or bring a sack lunch and enjoy the hotel grounds)
• 1:30-6:30 p.m. - Speakers and Panel Discussion
• 6:30-8:00 p.m. - Dinner (on your own)
• 8:00-10:00 p.m. - Speakers and Award Presentation
*Hotel Reservations can be made at $50 per night. Call (619)[masked] and ask them to reserve your room at the "Humanist Conference" rate.

**Please email the Humanist Association of San Diego ([masked]) by this Wednesday to reserve children's spots in the Camp Quest experience.