WINTER MOUNTAINEERING MAINE PEAKS, Choice of 10 Peaks
Book your own lodging at the Stratton Hotel hostel ($25 per night). Meet up Friday night 1/31/14 where we'll decide which peaks to climb on Satuday, Sunday and maybe even Monday!!
Stratton Hotel
162 Main Street (Route 27), P.O. Box 284, Stratton, ME 04982
Phone (207)[masked]  [masked]
http://www.thestrattonmotel.com/accom.htm
TACKLE AS MANY PEAKS AS YOU CAN BY SNOWSHOE!!
The Rangeley-Stratton Area, bound by the communities of Rangeley, Kingfield, Stratton, and Phillips, contains nearly 21,000 acres of land above 2,700 feet and ten peaks reach elevations higher than 4,000 feet.
It is the HIGHEST CONCENTRATION OF HIGH PEAKS in the Longfellow Mountains. Extensive alpine tundra zones are found on Saddleback Mountain and The Horn, Mount Abraham, Sugarloaf, and Bigelow Mountain. Slightly less spectacular but still of interest to the peakbagger or AT enthusiast are the wooded 4,000-foot peaks ofCrocker Mountain and Spaulding Mountain.
Drive up Friday night to Rangeley, Maine (7.5 hour drive from Poughkeepsie).
HIKE/SKI/SNOWMOBILE ON SATURDAY, SUNDAY AND MONDAY
BE SURE TO REVIEW ALL THE INFORMATION LINKS BELOW!!!
CLICK HERE: Google Link Connecting Four Trailheads
Bigelow Range Loop, Stratton Brook Pond Road

Crocker, South Crocker Mountains, AT, ME Route 16-27
Sugarloaf-Spaulding, Sugarloaf Ski Resort
Saddleback-Horn, Saddleback Mountain Resort.
NOTE: SKI RESORT TRAILHEADS REQUIRE CHECK-IN / CHECK-OUT AT THE RESORT TO SIGN A WAIVER AND (SUGARLOAF ONLY) PAY A $10 FEE.
Saddleback Mountain and The Horn
About 7.2 miles, 2,700 vertical feet of climb
MAP LINKS:  Click / View / Take With You!
Mt. Redington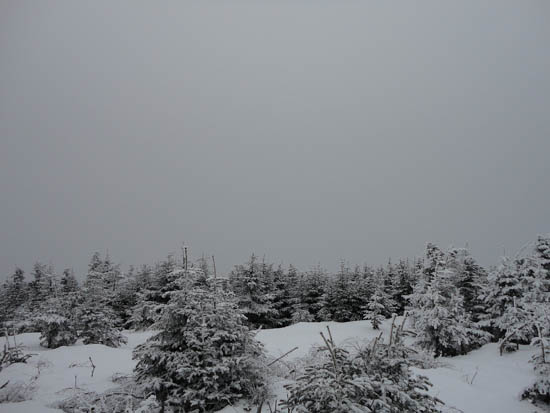 Sugarloaf Mountain, Spaulding Mountain
About 12.4 miles, 3,750 vertical feet of climb
Crocker Mountain, South Crocker Mountain
About 11.4 miles, 3,600 vertical feet of climb
Mt. Abraham
MAP LINK:  Click / View / Take With You!
Bigelow Range -- Avery Peak
About 12.7 miles, 3,550 vertical feet of climb
Bigelow Range -- West Peak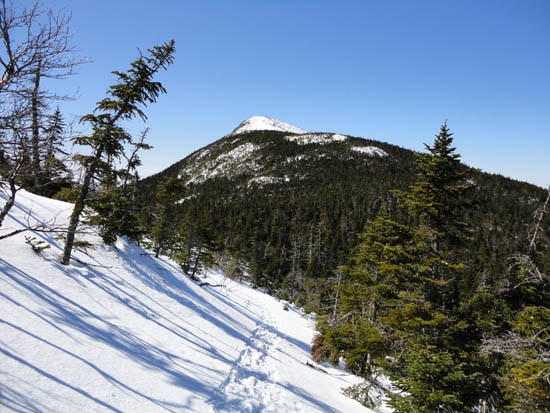 MAP LINK:  Click / View / Take With You!
The maps above are for reference purposes only. Please do your own research.
CURRENT SNOW DEPTH INFORMATION FOR MAINE.
Saddleback and Sugarloaf are awesome ski mountains, so bring your skis for the way down!!! Full Winter Gear needed.  Anyone hiking assumes responsibility for themselves and must know their gear, route, and ability. Hikers travel at their own pace, and not as a group.
Maine winters are known for their tumultuous weather. Winter terrain can be treacherous, temperatures may plummet with dangerous speed, and winds often hit triple digits. Snowfall at elevation is measured in feet instead of inches, avalanches are common on the large snowfields and in ravines, and blowing snow, ice fog, and heavy clouds can cause visibility to disappear in minutes. Snowshoers must be exceptionally fit, experienced in winter mountaineering and compassorientation techniques, very familiar with the terrain, and have high quality winter gear. Lacking any one of these puts one in serious peril of requiring expensive and hazardous rescue, even death. As difficult as the traverse can be in the summer, winter takes every aspect of the traverse and cranks it to 11. The terrain is more treacherous, the temperatures plummet quickly, the winds hit triple digits on most days, snowfall is measured in feet instead of inches, avalanches are common on the large snowfields and in the ravines, and visibility can disappear in minutes.
There are plenty of non-snowshoeing activities available including skiing/snowboarding, ice skating and sledding.
See you there! Mike Kelsey 
---
NOTE: You are responsible for bringing appropriate gear, supplies, clothing, first aid and lights. You should review topographic maps and trail features carefully; understanding topography of any challenge hike is key to your knowing where you are, where you're going and how to get back.
WEATHER AND OTHER SUDDEN EVENTS CAN CAUSE SUDDEN CHANGES TO OR CANCELLATION OF THIS EVENT. YOU MUST CHECK BACK TO THE MEETUP.COM SITE OFTEN FOR UPDATES TO ANY HUDSON VALLEY HIKER EVENT. BY ATTENDING YOU'VE AGREED THAT YOU'VE READ INFORMATION PRESENTED HERE AND AT OUR GUIDELINES -- CLICK THE "ABOUT" LINK AT LEFT.
See suggestions for GEAR on the "About" page for additional gear ideas ...
Group Size Limitations: If group size exceeds the maximum allowed by government regulations for this route,  separate groups will be formed; hike starts will be staggered to allow at least a one-mile separation.
---
You agree when you sign up for this group or any of the events that you have read and understand the below. If you join us for a hike (or any other event), please understand that you are responsible for your own preparedness and well-being and will hold no one else liable in case of injury or mishap. You agree not to hold the Organizer, Assistant Organizers, or any other members responsible for any injuries, mishaps, or any other situation that may happen at a planned event. You are responsible to research the event, know the area, and bring the proper gear. Your attendance on a hike signifies that you have read and accept the terms of this liability waiver. Full waiver can be found on the HVH ABOUT page.