TUESDAY NIGHT SPECIAL!
Winter Catskill Tuesday night 3500 Series
Hike Balsam Lake in the DARK!
Countdown to Matt and Joy's FINAL WINTER PEAKS!
---
HVH brings to you new and unique ways to get to the top of NY's tallest peaks. This hike will take us on a 6.2 mile trek to the summit of Balsam Lake. Be sure to have a headlamp with extra batteries, boot traction will be needed.

Total Mileage: 6+
Total Elevation Gain:  2,000
Estimated Hike Time: 4 hours
Special Gear / Requirements: Winter layers and traction, possibly snowshoes, headlamp.


Who's Organizing?
Chris Baker
[masked]
[masked]

Meetup Times and Locations: Tuesday Jan. 14th @ 6pm
6:00 - Mill Brook Rd. - Prompt start at 6:10pm

Google map link to the trail head


Web links for additional information:
1) http://www.catskillhiker.com/balsamlake.html


---


We are only hiking Balsam Lake / Fire tower.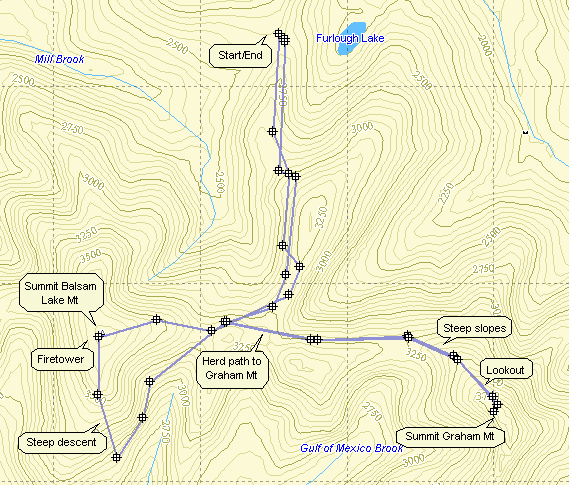 Elevation Profile: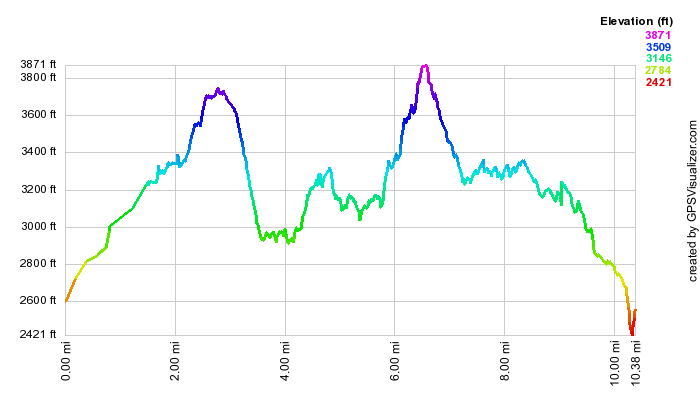 Fire Tower:
"Bushwhack" to Graham:
---


NOTE: You are responsible for bringing appropriate gear, supplies, clothing, first aid, and lights. You should review topographic maps and trail features carefully; understanding topography of any hike is key to your knowing where you are, where you're going, and how to get back.

See suggestions for GEAR on the "About" page for additional gear ideas.
--------------------------------------------------------------------------------

You agree when you sign up for this group or any of the events that you have read and understand the below.

If you join us for a hike (or any other event), please understand that you are responsible for your own preparedness and well-being and will hold no one else liable in case of injury or mishap. You agree not to hold the Organizer, Assistant Organizers, or any other members responsible for any injuries, mishaps, or any other situation that may happen at a planned event. You are responsible to research the event, know the area, and bring the proper gear.

Your attendance on a hike signifies that you have read and accept the terms of this liability waiver.
Full waiver can be found on the ABOUT page.