WINTER ADK Series - 7 PEAK WEEKEND!
Saturday:  Whiteface and Ester (9 miles)
Saturday night in a hotel with an Indoor Pool and dinner at Lake Placid Brewing!
Sunday: Lower Great Range (Must RSVP separately)
Total Mileage, Total Elevation Gain, Estimated Hike Times: About 8.4 miles, about 3,403' ASL vertical climbing; plan on a 6-hours hike time.
SPECIAL GEAR REQUIREMENTS: Full winter gear needed, crampons, micro-spikes, snowshoes, headlamp.
This 9-mile hike includes a visit to the summit of Whiteface Mountain, fifth highest mountain in New York state and namesake to a world famous ski resort and home of two Winter Olympics.  It also includes a hike to nearby Esther Mountain, the only Adirondack High Peak named for a woman, Esther McComb, who made the first recorded climb to the summit in 1839, at age 15 ... at the time she was attempting to climb Whiteface Mountain from the north.
Whiteface Mountain

Esther Peak
Here's a map of the entire hike!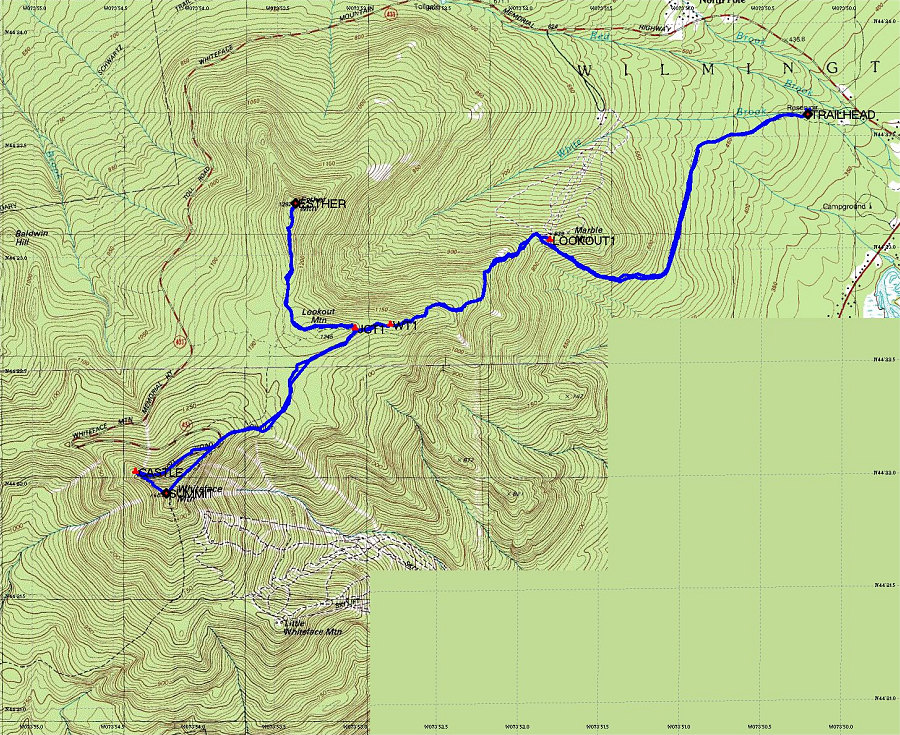 --------------------------------------------
THE FINE PRINT -- NOTE: You are responsible for bringing appropriate gear, supplies, clothing, first aid and lights. You should review topographic maps and trail features carefully; understanding topography of any challenge hike is key to your knowing where you are, where you're going and how to get back.
See suggestions for GEAR on the "About" page for additional gear ideas. 


---
You agree when you sign up for this group or any of the events that you have read and understand the below. If you join us for a hike (or any other event), please understand that you are responsible for your own preparedness and well-being and will hold no one else liable in case of injury or mishap. You agree not to hold the Organizer, Assistant Organizers, or any other members responsible for any injuries, mishaps, or any other situation that may happen at a planned event. You are responsible to research the event, know the area, and bring the proper gear. Your attendance on a hike signifies that you have read and accept the terms of this liability waiver. The full waiver can be found on the HVH LEGAL DISCLAIMER page.