You MUST Register On Eventbrite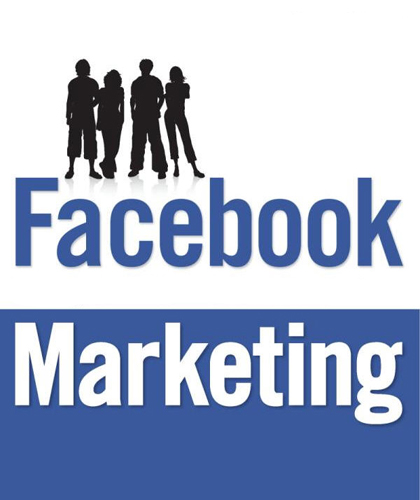 Power Of The Internet Business Training Series

Simple Strategies To Building Your Business On Facebook


Description:

No single trend has impacted the internet as much as social media has and Facebook is the kingpin in that world. However, did you know that only 16% of people who like your Facebook page will ever see your posts and few business owners generate consistent leads using Facebook.
So the question is: How do you use Facebook to sell your products or services?
Our online workshop answers this question and more! The workshop is for business owners, self employed entrepreneurs, business managers, and network marketers who promote their business on Facebook but aren't getting effective results. Or you have set up a Business Page but don't really know what to do next. Or you have got a few "likes" on your Business Page but want to know how to get more.
This workshop will be broken down in basic steps on how to grow your presence, build your network, and earn income via your Facebook fan page.
This FREE workshop builds the case for actively managing a business presence on Facebook.  You will learn how to effectively market your business on Facebook, with minimal technical experience and a bare bones budget.
Here are some of the topics we'll be looking at:
Introduction to Facebook Marketing.

Why your business needs a Facebook Page

Understanding the true objective for your business on facebook.

Facebook Marketing Concepts (Dos and Don'ts)

Importance of building a Facebook strategy for your business

Personal Profiles & Fan Pages: Knowing which one is more suitable for business and why.

Effective Branding and marketing tools you need on a fan page.

How to generate leads via your fan page.

How to build engagement with your fans.

Understanding the difference between groups and pages.

How to attract more fans via groups and other fans pages (Piggy-backing system).

How to use Facebook Insights and other analytics

How to monetize your fan page for business.
Register And Secure Your Place Now, Or You Might Miss Out On This Valuable Training
YOUR EXPERT PRESENTER
This course will be led by Michael Ray, founder of Renegade Business Solutions, a premier small business consulting firm serving the DC Metro area..  Mike possesses an extensive knowledge of digital marketing with over 20 years of experience in the industry. He has personally negotiated and activated marketing deals with McDonalds, Nokia, Bank of America, Anheuser Busch, Black Enterprise, RJReyonds, Wells Fargo, Allied Domecq, and other Fortune 1000 companies.
Mike has worked with many small business owners around the country and been a speaker/presenter to numerous groups including the DC Chamber of Commerce, Northern Virginia Black Chamber of Commerce, Women's Council of Realtors and many other. Mike is also the author of 2 books on marketing and he presently consults small and mid-size businesses on how to use digital marketing channels and techniques like social media, video, voice, reputation management, and search engine marketing to generate leads and sales for their business.
====================================
What Is Being Offered?
This course is part of our Power Of The Internet Business Training Series is an online training series led by proven real world social media experts.
This series goes beyond theory. You will learn successful marketing strategies, as well as, advanced techniques used by profitable business owners to increase lead generation and sales.
The training courses are designed to teach you strategies and techniques that are easy to implement and add to your business marketing plans. The Power Of The Internet Business Training Series will provide a tangible and actionable system that, if implemented correctly, will have an immediate impact on your business' financial bottom line.
Who Is The Training For?
This training session is designed for beginner and intermediate level business owners and professionals who may or may not have experience with marketing.
The Simple Strategies To Building Your Business On Facebook training course will discuss several basics of marketing, however, this course also focuses on strategies and techniques that have been proven to produce successful marketing systems that generate leads and sales for other real world business owners.
Directions: This is an online training workshop
You MUST Register On Eventbrite