Register Online @ http://www.eventbrite.com/e/instant-tax-relief-how-to-avoid-the-most-expensive-tax-mistakes-registration-11120524789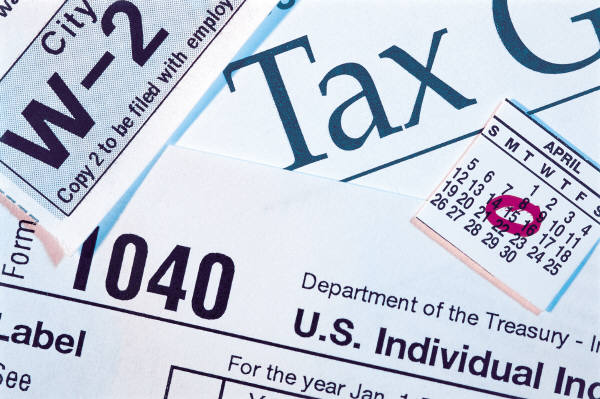 Power Of The Internet Business Training Series
Instant Tax Relief - How To Avoid  the Most Expensive Tax  Mistakes
Description:
When's the last time your tax professional came to you and said, "Here's an idea that I think will save you money?"
Want to know the secret to beating the IRS? It's Planning. Proper planning minimizes your taxes, without: red flags, gray areas, or aggressive moves.
It doesn't matter how good your tax pro is with a stack of receipts on April 15. If you didn't know you could set up a Medical Expense Reimbursement Plan and write off your daughter's braces as a business expense, by then its too late! You have to be Pro-Active and act now!
If you're like most business owners, you waste thousands of dollars every year in taxes you don't need to pay. Attend our entertaining, fast-paced seminar to learn how to take advantage of every available break!
• If you are paying too much in taxes today, you are doing something wrong.
• How much are your mistakes costing you?
• The single most expensive tax mistake of all
• How to slash your audit risk (Fly under the IRS radar!)
• The self-employment tax strategy that saved Sen. John Edwards $562,000
• Retirement savings strategies for every business
• How to make the most of meals, entertainment, and gifts
• The "mileage allowance" mistakes that cost thousands!
• Write off your family medical bills as a business expense.
• How to deduct your kids' private school and college tuition
Your Expert Presenter
Tax expert Dominique Molina, CPA is a nationally sought-after speaker, lecturer, author, and premier tax strategist. Through her organization Certified Tax Coach, she trains tax professionals across the country how to help their clients save thousands of dollars per year on their taxes. She has scoured the tax code to bring you thousands of legal tax loopholes put together in innovative tax plans designed to drasticly slash your tax bill and position you to pay the lowest amount of tax possible.
This strategic tax planning will save you thousands in wasted tax dollars while helping you to achieve your dreams!
As the founder and President of Certified Tax Coach, the leader in tax strategies and coaching, Dominique is sharing her expertise and helping business owners to stop wasting money on taxes they don't have to pay!
====================================
What Is Being Offered?
This course is part of our Power Of The Internet Business Training Series is an online training series led by proven real world experts.
This series goes beyond theory. You will learn successful strategies, as well as, advanced techniques used by business owners.
The training courses are designed to teach you strategies and techniques that are easy to implement and add to your business plans. The Power Of The Internet Business Training Series will provide a tangible and actionable system that, if implemented correctly, will have an immediate impact on your business' financial bottom line.
Who Is The Training For?
This training session is designed for beginner and intermediate level business owners and professionals who may or may not have experience with marketing.
The Instant Tax Relief - How To Avoid  the Most Expensive Tax  Mistakes training course will discuss several basics of business taxes, however, this course also focuses on strategies and techniques that have been proven to produce successful systems for other real world business owners.
Directions:
This is an online training workshop
Register Online @ http://www.eventbrite.com/e/instant-tax-relief-how-to-avoid-the-most-expensive-tax-mistakes-registration-11120524789