Best Practices for Entrepreneurs from the Executive Team of 
Vodafone xone, Led by Fay Arjomandi 


Vodafone is a major global telecoms player, and works with startups around the world to create and develop disruptive solutions to long-standing market problems 


The Vodafone xone team is very excited to welcome you to the Silicon Valley Startups and Entrepreneurs Event.

The Executive Team has created a panel that will place the presenters in the hot seat!  Together, they'll engage the audience in a lively discussion around innovation and launching products globally.

 === Agenda ===

6:00 Networking & drinks (First in first serve) 
6:40 Welcome and Introduction 
6: 45 Remarks by Fay Arjomandi 
6:55 App Demos 
7:30 Vodafone xone Executive Panel team 
8:00 Questions & Answers 
=== Presenter Details ===
1.) Ben Park
CEO and Founder, Fosmo Med.
Ben is a serial entrepreneur with two successful exits in the past. He has been successful at targeting the right products to the right customers for various companies in the past. He has held various management positions in Product and Marketing management for startups to Fortune 500 companies. He holds a BS in Electrical Engineering from UC Davis and an MBA in Marketing from Golden Gate University."
"Fosmo Med is solving the biggest problem in the Intravenous (IV) solutions market: water. Since the logistical cost of shipping an IV bag can be 10-15 times the product cost, reducing the shipping cost by 75% or more can significantly increase the chance of providing this critical medical device to remote areas of the world where it's needed most.  Fosmo Med's first product, Maji™, is an one-liter saline IV product which is shipped sans water and filled with local water, clean or dirty, to create sterile solution for patient use. If more products like Maji can be shipped to remote areas, they can help save over 2 million people dying each year from Cholera and other diarrhea related diseases."
2.) Robert Yearsley
Founder, Collusion
A major innovation for the iPad – think of it as google docs for pens – free-form, cloud-based, real-time collaboration
Nobody has stepped up to own the problem of digital writing and drawing on the iPad – to find a solution that is compelling in the everyday sense – so we're doing it. Collusion's purpose is to be 'the' tool you reach for first for creativity and collaboration.
3.) Kartik Tiwari
President & Co-founder, Alphalem
Software Engineer, Roboticist
At Alphalem, we build advanced robot hardware and software for hobbyist and enthusiast projects. Our products are cleverly designed to be simple and modular.
I have a deep passion for designing robots that solve our day-to-day problems. I also have a keen interest in Machine Learning algorithms that form the basis of intelligent systems. My dream is to create robots that are ubiquitous and available to everyone.
Open Call for Presenters
We are still looking for outstanding startups with products to demo for the group.  To apply to present please both:
- Fill out this form, and
- Ping an email here: [masked] 
=== Organizer Details ===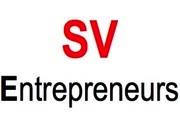 Co-organized by the Silicon Valley Entrepreneurs, the Bay Area's largest and most active Meetup for entrepreneurs, startups, and software developers.
=== Host Details ===
Vodafone is one of the world's largest mobile communications companies by revenue with approximately 404 million customers in its controlled and jointly controlled markets as of 31 March 2013. Vodafone currently has equity interests in 30 countries across five continents and around 50 partner networks worldwide. For more information, please visit: http://www.vodafone.com
Vodafone xone is the global incubation initiative of Vodafone and is designed to accelerate the delivery of new products and services to Vodafone customers and solve unmet customers' needs. Vodafone xone generates disruptive solutions through a mixture of partnerships, incubation and strategic investments in start-ups from around the world. By operating in Egypt, Italy, Germany and Spain, Vodafone xone provides unique beta testing of products and services with real Vodafone customers, ensuring an evidence-based, iterative, and incremental approach to product development and fast paths to market. http://www.vodafone.com/content/xone/index.html