Hi Everyone,

I have been going around and around with the family about the amount of time the TV is on. It is too easy to turn on the TV and just let it go. So, I had an idea. I would like to build a coin operated timer to turn the thing on. Some thing like the big steel box that you put quarters into to start the supermarket pony.

It would work something like this:
- TV powercord plugs into an outlet inside the steel box. You would have to cut the power cord to get it out without a key
- To turn on the TV you insert a quarter for every 15 minutes, up to one hour. At the end of one hour you would have to add up to 4 more quarters.
- Has an option to set max hours per day

The point is to make viewers acknowledge the amount of time they spend in watching the thing and make them scrounge up quarters.

Any takers?

Brian

The TV got stolen once and I didn't want to buy a new one. We went a month without, then one day a new one magically appeared.

You could always hook a generator up to an exercise bike to power it.
For the coin op thing, I would turn to American Science and Surplus and see if they have such a thing in stock. I know I've seen coin accepters that were pulled from gadgets there.

Edited by Marsh on Sep 11, 2009 5:32 AM
Thanks for the tip on the supply house Marsh.

It's three on one. If I hook a bike generator to it, they will inflict physical harm on me. The coin-op thing would be likely only result in verbal abuse :-)

After doing a little bit of research, the coin box timer for the kiddie rides are going for about $250 and have a 45 to 120 second timer.

What I think I might try is retrofit a vintage parking meter. It looks like I can get one of those for ~$50. The have timers ranging from one to ten hours with various coin acceptors. I think a two hour meter that accepts quarters should be easy enough to find. I did see some digital timer 'upgrade' cartridges for old parking meter housings. Could it be that parking meters form the 40s and 50s used a standard case?

The challenge will be finding a way to create a sensor to convert the mechanical motion of the expired flag to an electrical signal to switch a 120V relay to power the TV.

Any thoughts?

Brian

Piece of cake. Get an optical sensor and mount it inside the meter so the flag breaks the beam. When the flag raises, voila! contact is made in the sensor.
You could just build your own. A
Coin-Mech Defender
is probably only $20-30. Using a couple of 555 timer ICs you can make a timer that adds 15 minutes per trigger...each trigger being the addition of a quarter. There are a lot of electronic Junque Shops over in the Santa Clara/San Jose area and I'm absolutely positive that one of them has a setup from some sort of game or ride with everything you need already in it.
Call the coin-op washing machine company here in town and tell them what you're up to. I bet they can hook you up with something that is junk to them, but would suit you perfectly. Probably for $25 complete...maybe for free. Actually, schmoozing like this is best done in person, so just find out where the place is and show up. I've seen these kinds of places before and there's usually a scrap pile-o-junk out the back door where the mechanics hang out. They're the ones you would want to talk to anyway.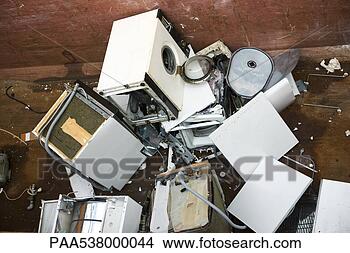 Edited by Marsh on Sep 12, 2009 8:48 AM
Depending on the level of security/tamper-proofing you really need, you could build such a device on the ultra-cheap by having a simple coin slot that uses the metal coin as simple two point contact switch. Have it start up a timer IC like the 555 that is connected to a TRIAC that does the actual ON/OFF control of the A/C to the TV. Of course, with this arrangement, a metal washer of the appropriate size could be used in place of a real quarter.