GET YOUR WRISTBAND EARLY
"NO WRISTBAND, NO FREE ENTRY"
FREE! FREE! FREE! ENTRANCE
AT EXCHANGE L.A FEEL THE V.I.P
TREATMENT BE ON MY
GUEST LIST TEXT ME YOUR NAME
AND ARRIVE EARLY
OR
BE THERE BEFORE 8:30 PM
I WILL STOP DISTRIBUTING
WRISTBANDS BEFORE 9:00 PM
IF BRINGING GUESTS TELL THEM
TO SAY THE MAGIC WORDS
" I'M (YOUR NAME)'S FRIENDS"
YOU CAN STILL BRING MORE
FRIENDS AS MANY AS YOU CAN..
PARKING: STREET, VALET OR
PRIVATE PARKING
TEXT ME[masked] - GRACE
I JUST WANT TO MAKE SURE THAT
NO ONE WILL BE LEFT BEHIND IN
THIS EVENT JUST FEEL AT HOME
WITH ME, SEE YAH!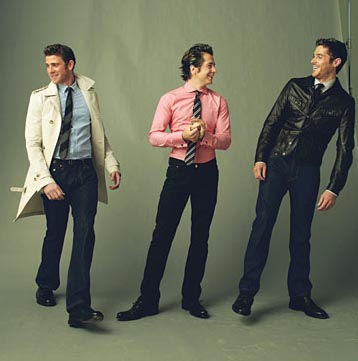 This picture is another Idea of semi-formal clothing for men, since I don't know the weather we can just bring light coat just in-case.
This is for women clothing, depends on your choice, this is a summer trend so I thought of this color too, but I still believe that Black and dark color is more appropriate to wear in the evening party.
I will see you guys for my LAST SEMI-BIG PARTY FOR THIS YEAR..
THANK YOU AND I'M EXCITED TO MEET YOU...
"EXCLUSIVE MIXERS PARTY AT "EXCHANGE LA" FREE ENTRANCE UNTIL CLOSING
YES! WE HAD ARRANGED THIS EXCLUSIVE NIGHT OUT WITH FREE ENTRANCE UNTIL CLOSING TIME. TO BE IN AND ENJOY THIS PRIVILEGE YOU JUST HAVE TO BE REGISTERED IN OUR GUEST LIST AND BE INSIDE BEFORE 8PM. WOW, FREE ENTRANCE PLUS SPECIAL DEALS ON SELECTED DRINKS $5 AND UP AND THIS EVENT WILL REALLY ROCK. I REQUESTED THAT THEY PLAY THE TOP 40 MUSIC HITS AND LET'S MINGLE AND MEET NEW FRIENDS AND DANCE THE NIGHT AWAY TILL OUR COLLECTIVE DANCING WEARS OUT THE DANCE FLOOR. I WILL UPDATE YOU FOR MORE DETAILS. I TRIED MY BEST TO GET EVERYONE A SPECIAL DEALS TO ENJOY YOUR COMPANY. I SEE YOU ALL THERE! CIAO!
THIS IS A FULL HOUSE NIGHT & TABLE RESERVATION IS HIGHLY RECOMMENDED AFTER 10PM OR STANDING ROOM ONLY AT THE BAR...
CALL OR TEXT GRACE[masked] TO BE ON MY LIST, NO COVER CHARGE BEFORE 8:00 PM
DRESS CODE SEMI- FORMAL
ALLOWABLE AGE TO ENTER EXCHANGE LA IS 21+
Hello Friends,
PLEASE COME EARLY BECAUSE I WILL BE DISTRIBUTING WRISTBAND TO AVAIL FREE ENTRANCE UNTIL 9PM THEN I NEED TO MEET AND GREET EVERYONE. THANKS AND I CAN'T WAIT TO SEE YOU, PLEASE BRING MORE FRIENDS and FAMILY SINCE THIS IS EXCLUSIVELY RESERVE FOR US. LET'S TAKE ADVANTAGE TO BOND WITH OUR LOVE ONES..EVEN 100'S OR MORE WE CAN COVER THE PLACE FOR YOU.
call me grace[masked]
DRESS CODE SEMI- FORMAL above are the dress code.... Thanks
Favorite Los Angeles Dance Club - 2012 Readers' Choice Awards
Everyone always wants to know what the Best Los Angeles Dance Club is, and now you, our readers, have spoken and declared Exchange LA in Downtown Los Angeles the resounding winner, with Avalon Hollywood a somewhat distant second.

Some quotes from readers who nominated Exchange LA:

"The venue is breathtaking, the sound system is impressive, and it's cheaper than Hollywood clubbing too."

"Best Dj's in the World like Skrillex and the Funniest Host Ever MJ Perkins"