Waitlist at http://design4manydevices.eventbrite.com
------
Hello friends,
Please join me in welcoming the wonderful Joni Rustulka of the Adobe PhoneGap team as she gives her talk.
Nuzi Barkatally
IxDA Los Angeles Local Leader
http://www.ixda.org/local/ixda-los-angeles
------

Design for Many Devices: helpful guidelines for making awesome cross-platform products
As user experience practitioners familiar with the mobile space know, there is little consistency between the myriad of devices running different operating systems other than the fact that the devices are "mobile". Rather than shy away from these differences, why not celebrate (or at least get comfortable with) them? Referencing an application built using PhoneGap, this talk will give you the downlow on how to approach designing a product that will deliver on multiple devices and multiple platforms. You might even get some tips that should make taking your concept to production a much smoother ride.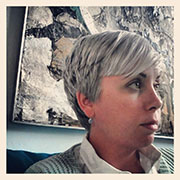 Joni Rustulka is a Super Mega User Happy Experience Designer on the PhoneGap team at Adobe, currently living in San Francisco. With her background in UX design consulting, she has designed mobile apps and websites for everyone from airports to banks.
Joni spends her days practicing cross-platform mobile app design and working on improving the developer experience with the PhoneGap framework. She spends her nights working on keeping it real. Ms. Rustulka hasn't written any books, but she has the most organized bookshelf of anyone that the she knows and she intends to keep it that way.
You can find her on the internet as @jahoni.
Details for the event:
Tuesday, May 7th at 7:00pm
CP+B Los Angeles
2110 Colorado Avenue
Suite 200
Santa Monica, CA 90404
PARKING
There should be plenty of street parking and most of the meters are free after 6pm. Please check the street signs as some sides streets are permit only. Parking in our building and the Yahoo center will be very expensive, so try to avoid that.
More details to follow!
Space is really limited, so be sure to sign up quickly!
------------------------------------------
Waitlist at http://design4manydevices.eventbrite.com

http://www.ixda.org/local/ixda-los-angeles